Up bright and early so I could get my morning stuff out of the way before heading out the door by 08:00 to go diving~! A beautiful sun rise and my Queen sent me off and by a little after 09:00 I was falling over backward off the side of my favorite boat. Water here is starting to cool off a little. It is now 80°…… yea — Awww.. right ? When you are thoroughly warmed up from the sun that 80° feels a little bit cool when you first hit it, but wonderful after that first splash~! First dive site is rapidly becoming a favorite – as it [so far] always holds at least a couple of sharks. Visibility was wonderful at least 80′ and sharks came to greet us right off the bat. Sadly they didn't cooperate much this dive so pictures are scant. The rest of the dive did not disappoint with lots of sea life and hardly any current. A quick jaunt up to Salt River West and surface interval over with – we dropped into 100′ visibility~! And more sharks~! But – they were just as uncooperative as the first bunch – I had three sharks at once teasing me, but could never get them all in one shot. Oh well — maybe next time~! I did manage to save 60 good pictures for you and will be sharing them and the rest of yesterdays dive over the next several days.
Back at the house, showered and gear cleaned and drying – we bid adieu to neighbors a couple of doors down. We called out for dinner and my Bride went and picked it up. I had a decent cheeseburger and a handful of fries and 2 pieces of really nasty pizza. Nasty enough – I'm probably gonna throw the rest of it away… Dammit Emmit~!  We had a surprise delivery today that included a beautiful family photo and 2 batches of home made cookies. Sadly, the cookies did not fare well in the trans-Caribbean journey – but the pieces were tasty none-the-less~! I think we wound up with 3 'whole' cookies out of the two batches. That's alright though – smaller pieces means less chewing~!   😉
Belly full of burgers and cookie pieces – I'm ready for some shut eye. Tomorrow will be a down day for us as we start work Christmas day and work 6 out of the next 7 days. We really don't mind – it'll help keep our minds off of what we will be missing out on the next couple of days. For now — I'm out…… [Mostly] dive pictures from yesterday and today for ya…….
Good Night Ya'll + + + + + + + + + + + + + + + + + + Thankx for stopping in~!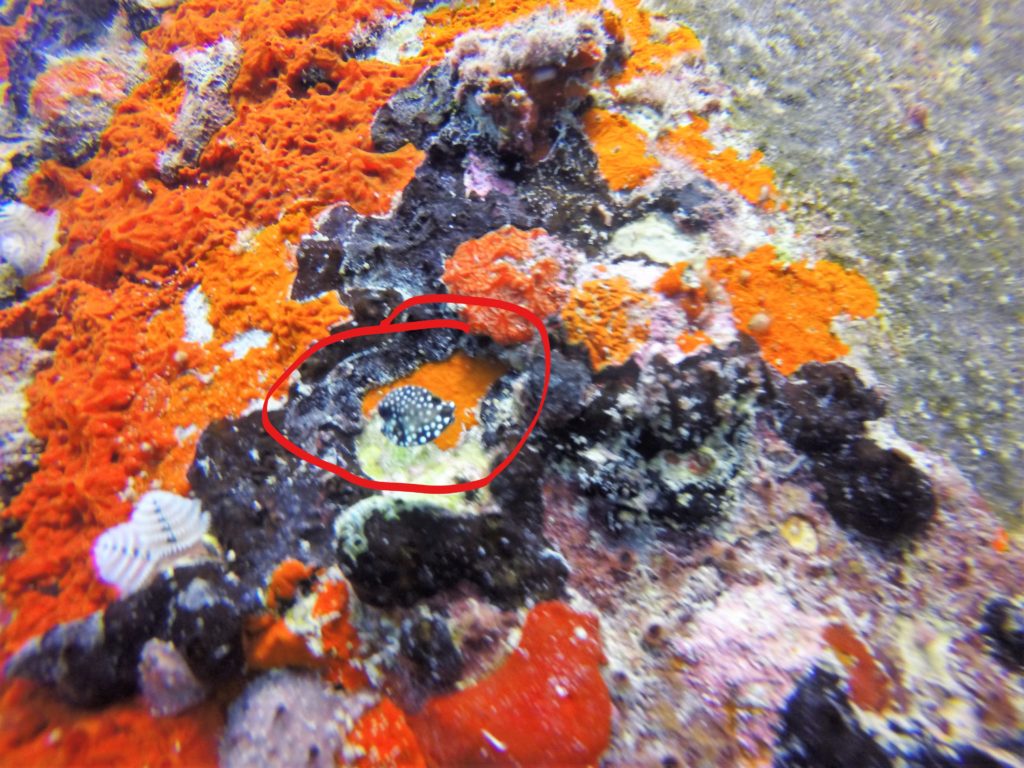 This little guy is about the size of a thimble – I tried to get my hand up next to him for reference but he wanted NO part of it
Golden eels – 2 of them at once~!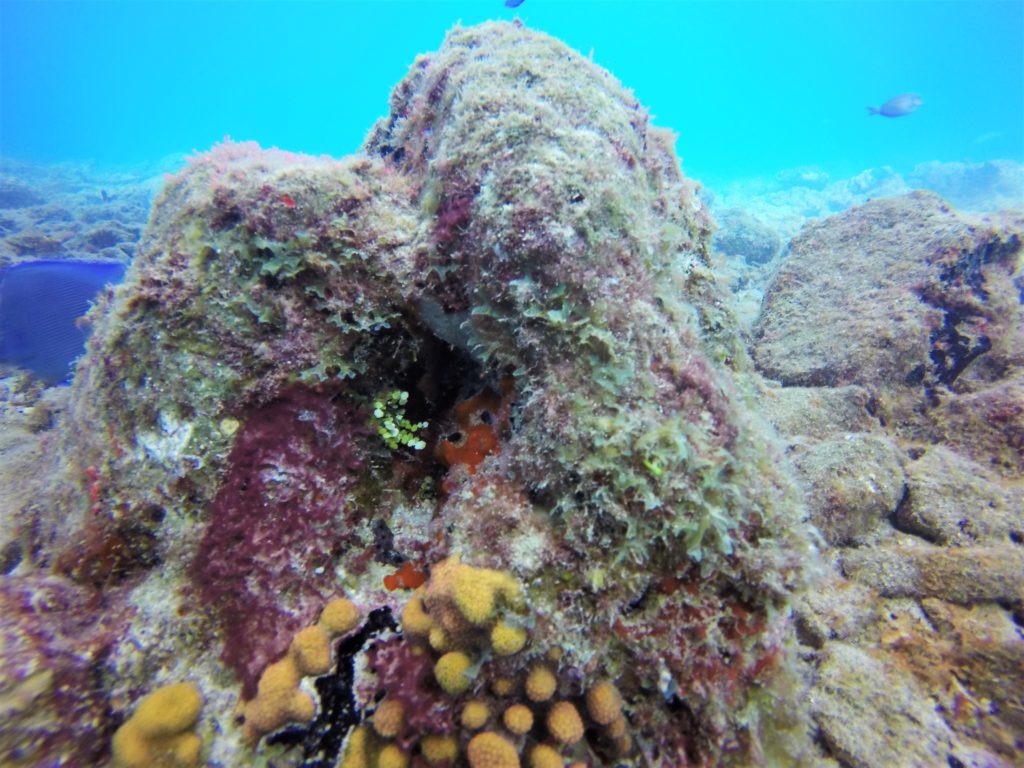 Total Page Visits: 354 - Today Page Visits: 2