Less than restful nights sleep as my Queen was apparently doing aerobics in her sleep last night and I finally 'bailed' a little after 06:00. That's okay – I just gonna get tired all over again anyway. The plan was to head to the BMV today – as we are now official owners of DD 2.0. Previous owner and friend gave me a price I couldn't say no to. Even though we have to put a little money into it to get it exactly the way we want – I think we still come out way ahead. Will probably go ahead and sell the first DD, but may hang onto it for a while and enjoy being a 2 car family again – at least for a bit. Anyhow – because today is Columbus/Puerto Rico Friendship Day [here on the island] – all government offices and such were closed (including the BMV) so that plan got shot down pretty quick.
I had a meeting with Fish With A Vet USVI (I am their Treasurer) this morning as well, so my Queen joined me for breakfast there while we held our meeting. I had what turned out to be some of the nastiest Biscuits and Gravy I think I have ever had and from the way my belly is carrying on right now – I think they are soon to be on their way 'out'. Other than that – I got caught up on a bunch of computer stuff that I missed during my 'work week' and spent a nice relaxing day with my bride.
We apparently have developed a termite problem in our kitchen cabinets (about the only wood we have in the condo) so I have scheduled a exterminator in to give me an estimate for that (landlord is gonna love that)… so that is tomorrow or Wednesday. I will try to get new title and registration tomorrow as well. So far a slow week in store….. dammit –  I may have to try and get in a dive or two~!  😉
One new turtle last night – I don't think she laid – but she did manage to dig up the last nest while rooting around  🙁
Good Night Ya'll < < < < < < < < < < < < < < < < < < Thankx for stopping in~!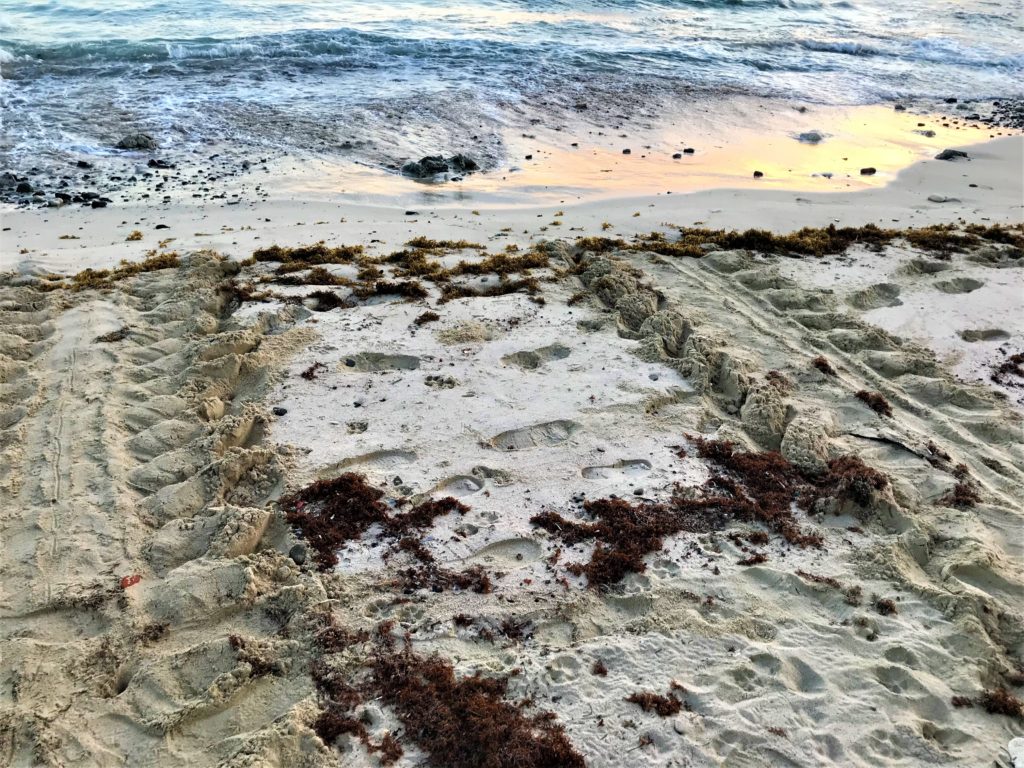 Total Page Visits: 1398 - Today Page Visits: 1