That's how I feel as I start this…….. Today was the 2nd Annual Fish With a Vet USVI "Corn Hole Tournament" — and I am tickled to pieces to announce – it was a huge success~!!  HUGE~!!!!  We had an amazing turn out – I am guesstimating probably 200 folks – Blues Backyard was packed~! We got up there just after they opened (11:00) and starting setting up. My bride worked as bar-back for Blues while I wrangled the tournament for Fish With A Vet. My first time doing something like that – and while I initially didn't think it was going to be that big of a challenge – I could not have been more wrong~! We had 32 teams signed up for the event – which made a full score board. Getting the teams organized and ready to compete for their assigned boards was akin to only what I can describe as herding chickens~! [or maybe cats]  Although it started off a little bit shaky, by the time we started the second round, everything had mostly settled into a nice rhythm and was going relatively smooth. We had a DJ and some live music during the event, cold liquid refreshment was flowing steadily, we had gorgeous beautiful blue skies dotted with breath reviving clouds to help keep things cooled off and the smell of BBQ permeated the entire yard. Absolutely wonderful~!
We had a DJ from the local radio station on hand for announcements and he did his usual great job (shout out to Rocky) keeping the afternoon lively and moving along.  A handful of volunteers manned the tables for the raffles, acted as score keepers and 50/50 drawing while another raffles off Rum Cakes she had made. Which ALL proceeds went to our organization. I big, big "extra" for the afternoon – was the winner of the 50/50 drawing – donated his half back to the organization~!!  ($750.00~!!)  The tournament finally wound down to the semi-finals and the place was buzzing watching the play off. Winners finally wrapped up the contest and collected their prize money. Blues started winding down and by 18:15 – we had cleaned up and cleared out. SO many people worked their collective A$$eS off to pull the whole event off – but it turned out so great, it is really hard to put it to words.
My Queen and I both are worn out – we got back here dog tired and wringing wet with sweat. I cranked down the A/C and we're both just kind of sitting in our own little daze thinking about the day that started off so calmly at 11:00 and trying to muster up enough energy to eat a bite and get into the shower….. Should be a really good nights sleep for both of us tonight~! Some pictures from today……..
Good Night Ya'll – – – – – – – – – – Thankx for stopping in~!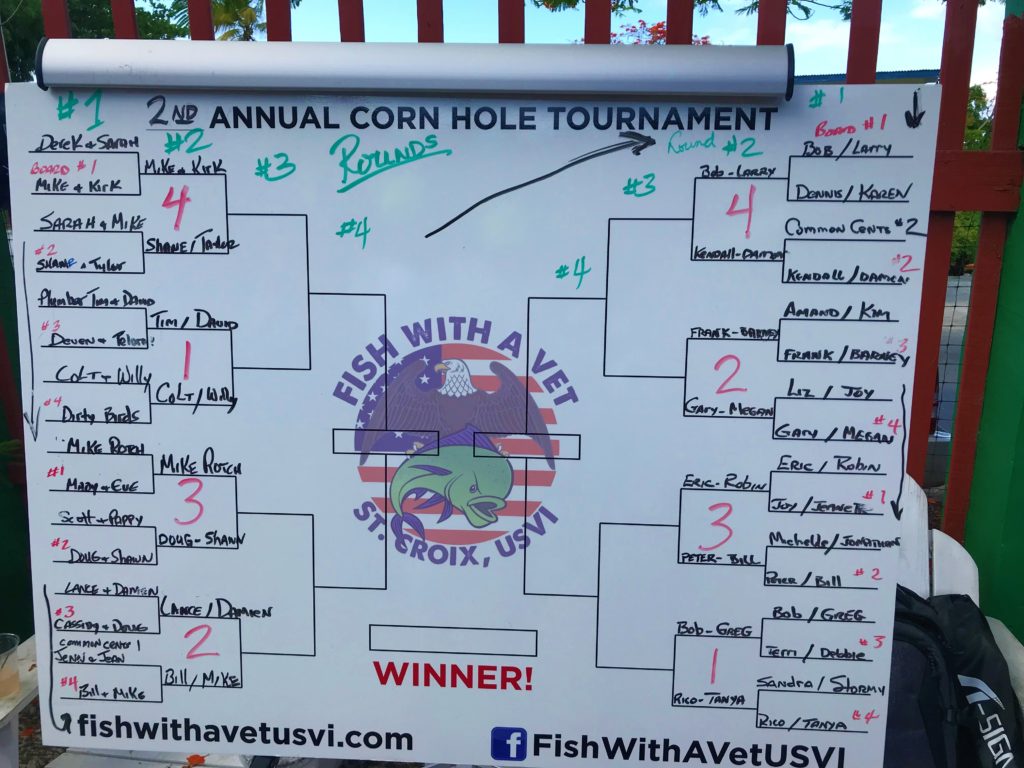 Total Page Visits: 447 - Today Page Visits: 1