Better nights sleep last night although most of the day I had stomach pains that I couldn't figure out. I skipped eating anything (yea, yea, yea – I know it's a bad idea) but my belly was just not up for it. We got to the yard a couple of minutes early and I set in to getting the bikes ready for the day. We have to check oil levels and lug nut tightness on all bikes every day before we start. We fill them up with gas at the end of the day before we put them up – so that's one less thing we need to do before taking them over into the yard and staging them for the first ride of the day. First tour was one family – three bikes.  Mom had never driven before. Other two kids said they knew how….. said they did……. yea – okay. A very slow [actually almost relaxing] kind of ride. We opted to take them to a third stop on the ride that covers the most 'tactical' part of the ride. We were all in agreement, 'Mom' would ride with Jamal [guide] and Ataisha would ride with me. We made it without issue up to the old Sugar Mill that sits high atop the mountain and I'm satisfied – they were all happy we went. Back down where we left 'Mom's' bike – we finished the ride up [slowly] and with out issue. Nice ride~! Second tour was only 1 bike and me and Jamal agreed, I did not need to ride follow up for it. A guy and his small Daughter – so Jamal took off with him while I stayed and washed the bikes that were in the yard and then went and filled up one of the portable gas tanks and looked for some oil that we needed. Turns out the oil was going to be a a challenge to find – so I went on back to the shop – hung the gas tank while Jamal cleaned up the last 2 bikes. His tour ended early when the little girl got scared and wanted to come back.  I had covered the West end of the island looking for the oil, only to find out I needed to go to mid-island….. so we closed the yard up and my Queen and I set off in search of said oil. I didn't find exactly what I wanted – but got a suitable substitute that will keep us going for the rest of the week. More tours have been added to our schedule and the way it stands now – we have at least one tour every day this week except Wednesday…… Will make for a nice busy week. IF, Wednesday stays open… I may have to see if I can sneak in another dive…… or at the very least – get me in a good walk.
Pictures are now loaded, belly is pleasantly full (my Bride made some kind of meat in the crock pot, concoction, with corn, green beans and smashed taters) and now I'm ready for a shower and some shut eye. I think I have some dive pictures left from yesterday – so I'll put the rest of them up for you….. and more trail pictures if needed.
VERA – fair warning — pictures of an Eel below ((NOT a snake))
Good Night Ya'll ) ) ) ) ) ) ) ) ) ) ) ) ) ) ) ) ) ) Thankx for stopping in~!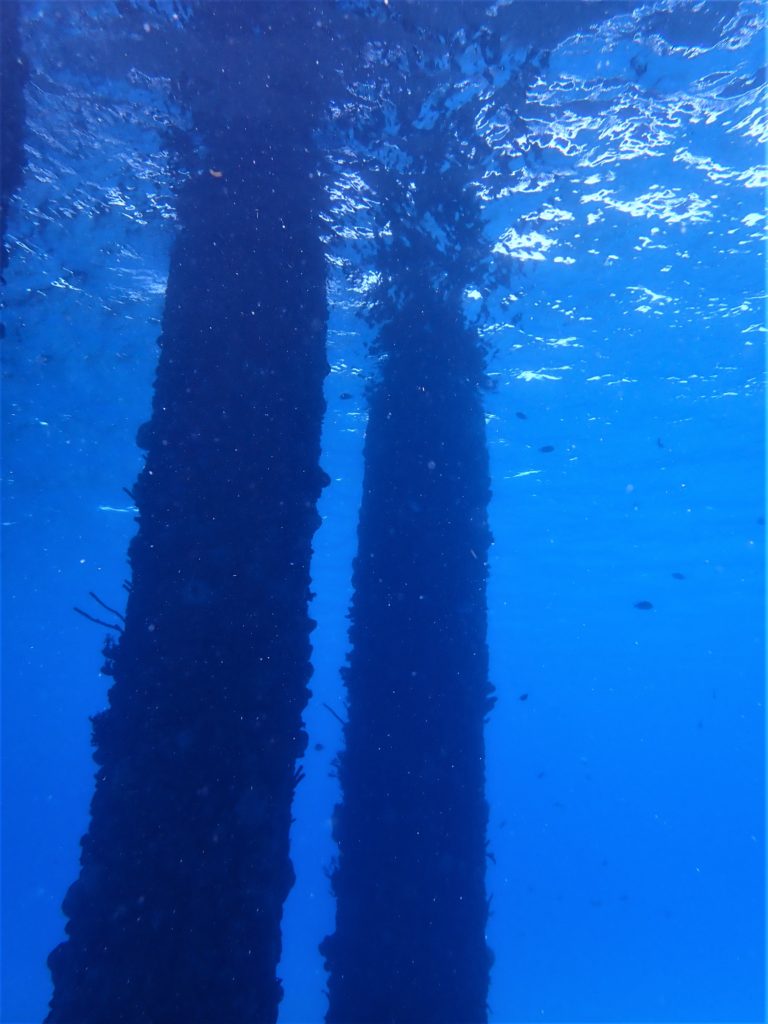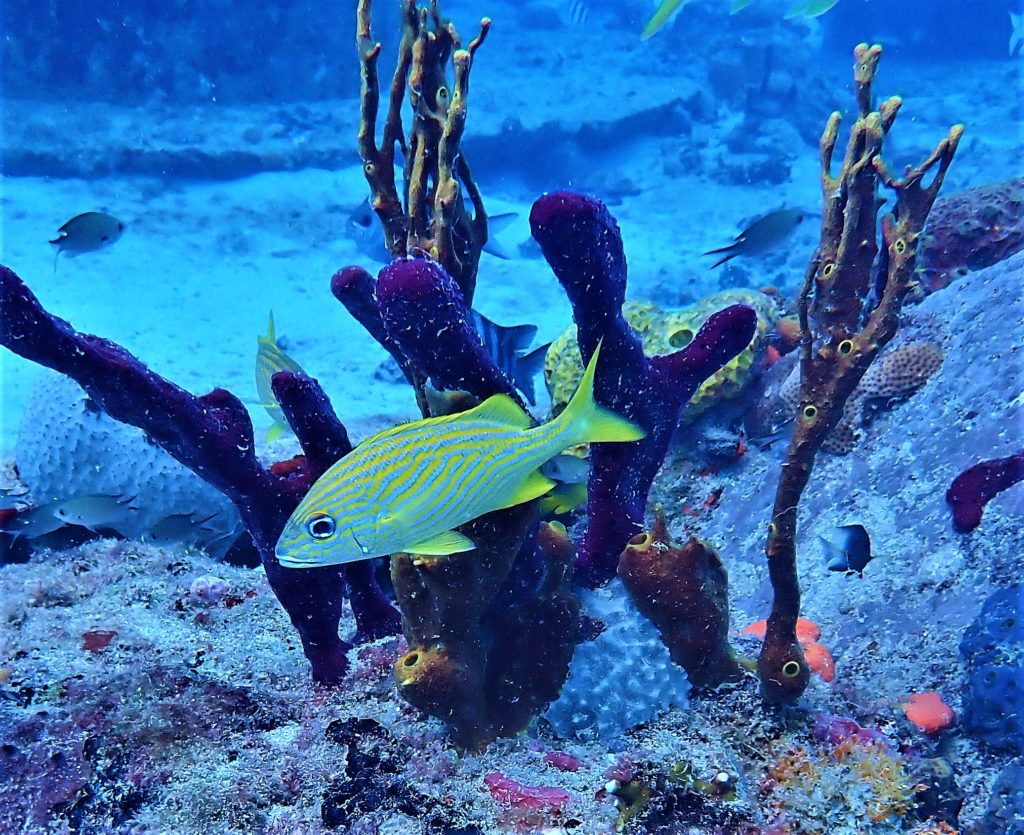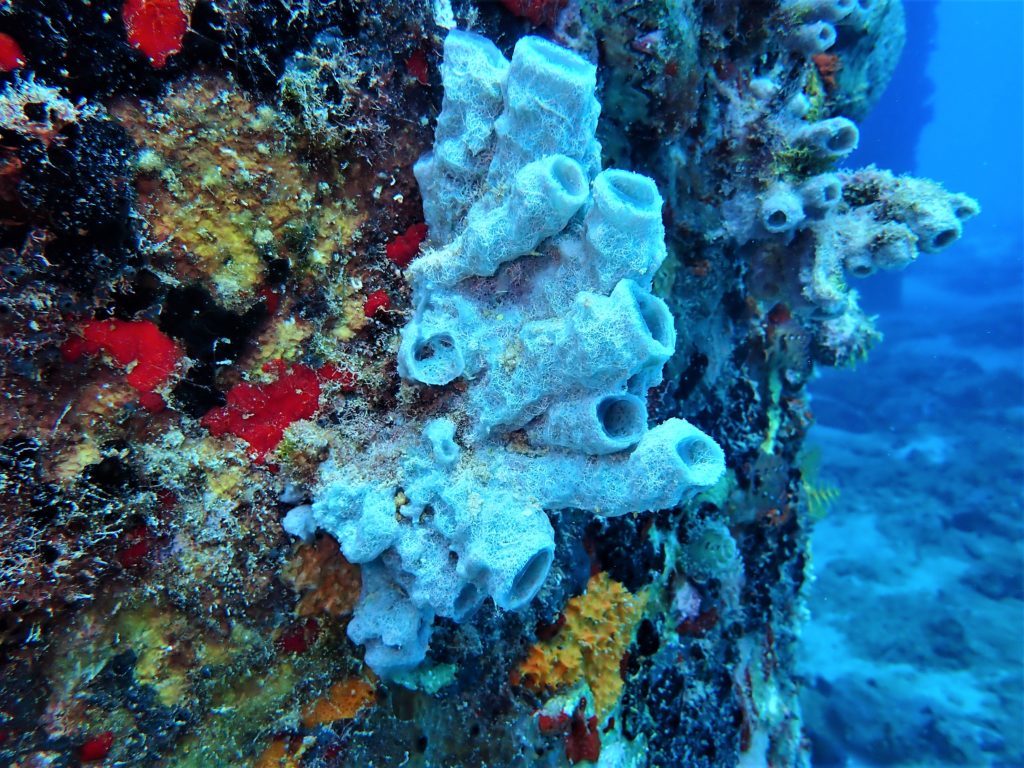 P7120055 <—- Video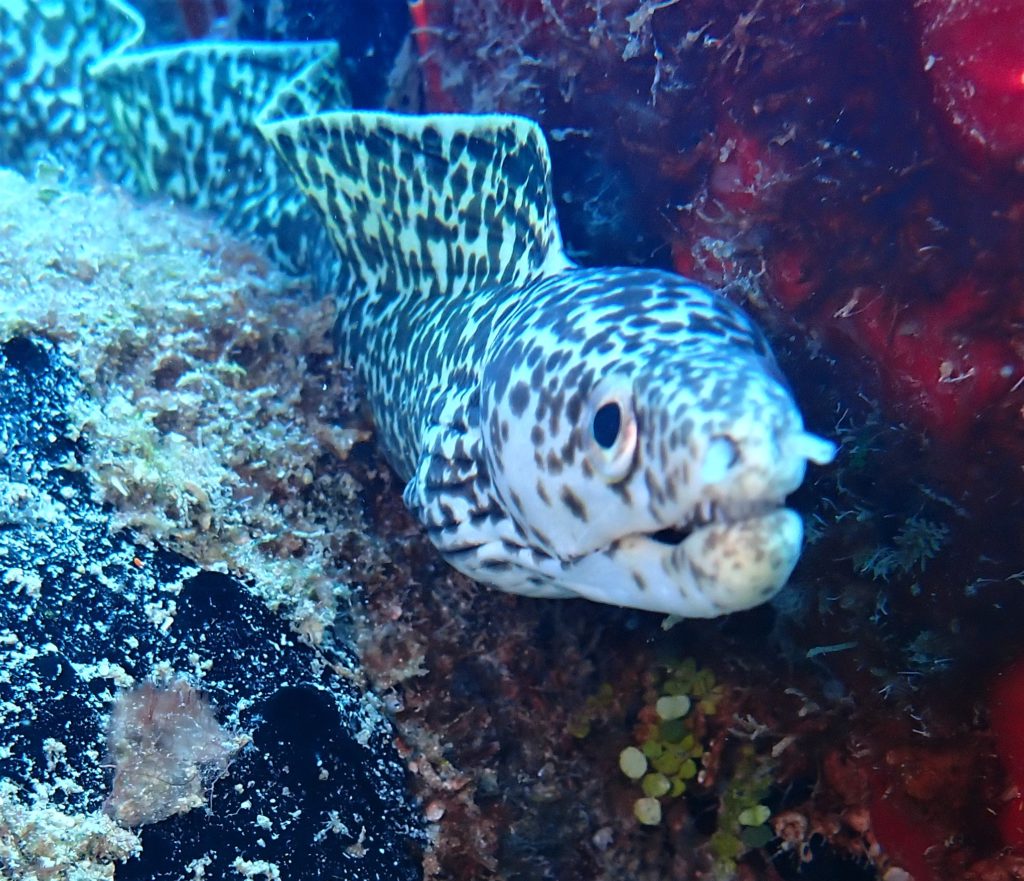 Golden spotted Moray eel  ( NOT a snake Vera)  😉
2 Porcupine fish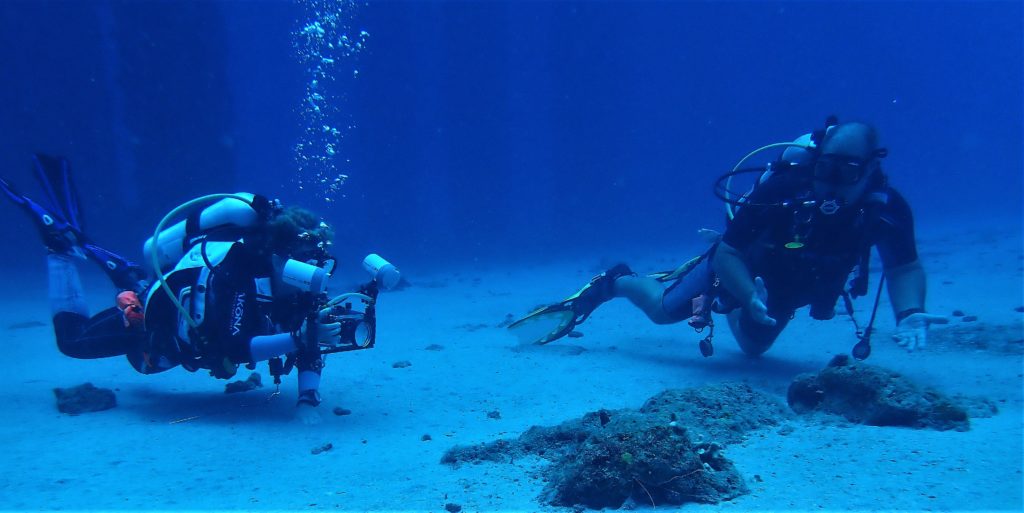 Mitch and Andrea [my dive buddies]
Octopus~!
Total Page Visits: 348 - Today Page Visits: 1