Rolled out early after an early to bed messed up night of sleep. Was in bed and sawing Zzzz's by 9:15pm only to wake up at 12:17 wide awake~!! Now what is that about?? I went back to sleep, but woke up almost on the hour, every hour afterward and kept having the same stupid dream each hour….. nuts~! 06:00 finally rolled around and I couldn't take it….. so when I felt my Bride get up – I gave her a couple of minutes to get her bathroom stuff done – and I went ahead and got up…. thankful to be done with trying to sleep. I skipped my walk today as I had every intention of getting the clothes line finished…. today~! While Angie worked on breakfast…. I commenced to post hole digging…… nothing, let me repeat, there is nothing about that task there I enjoy~! To top it off — since we have not had a presentable rain in way over a month…. the ground here is harder than the Chinese alphabet. That's not the expression I usually use for something hard – but I am trying to keep this site G rated…. or at least PG~~~ 😉  I finally busted out my big framing hammer and a hatchet and got enough of a hole started….that I could fill it with water and let it soak while I went in for breakfast. After a delightful breakfast – I trudged back out to 'the hole'. The water was now gone at that point and I made some pretty decent progress with the posthole digger until I got back to 'un-soaked' dirt. More water and I let it soak while I worked on several parts of getting the clothes line back in usable condition. (A little island engineering). Angie said she would like to paint it, before I put the lines back on it – so I got her started doing that while I plugged away at the rest of it. Finally happy with my progress – I started putting everything back together until I was happy with it. Which was just in time for my Bride to come down and start painting that pole. Another 30 minutes and I was finally finished. My Queen now has a brand spanking new clothes line she is happy with – and I can get back to the business of walking, diving and taking pictures. Speaking of which – I have a 2-tank club dive, tomorrow with another local dive shop. I personally don't really care for their boat – but they are good people and I am supporting their business as well as our club. It should be a good time plus I'll get more pictures for you all.
Standing outside having a smoke – I noticed a small hawk that has been making an appearance lately. Just so happened, I had my new little camera with me – and managed a couple pictures of her. Beautiful little bird. I also tried my hand at the big gorgeous moon the last couple days – but I haven't figured those settings out yet….. but I'm learning~!
Good Night Ya'll – – – – – – – – – – – – – – Thankx for stopping in~!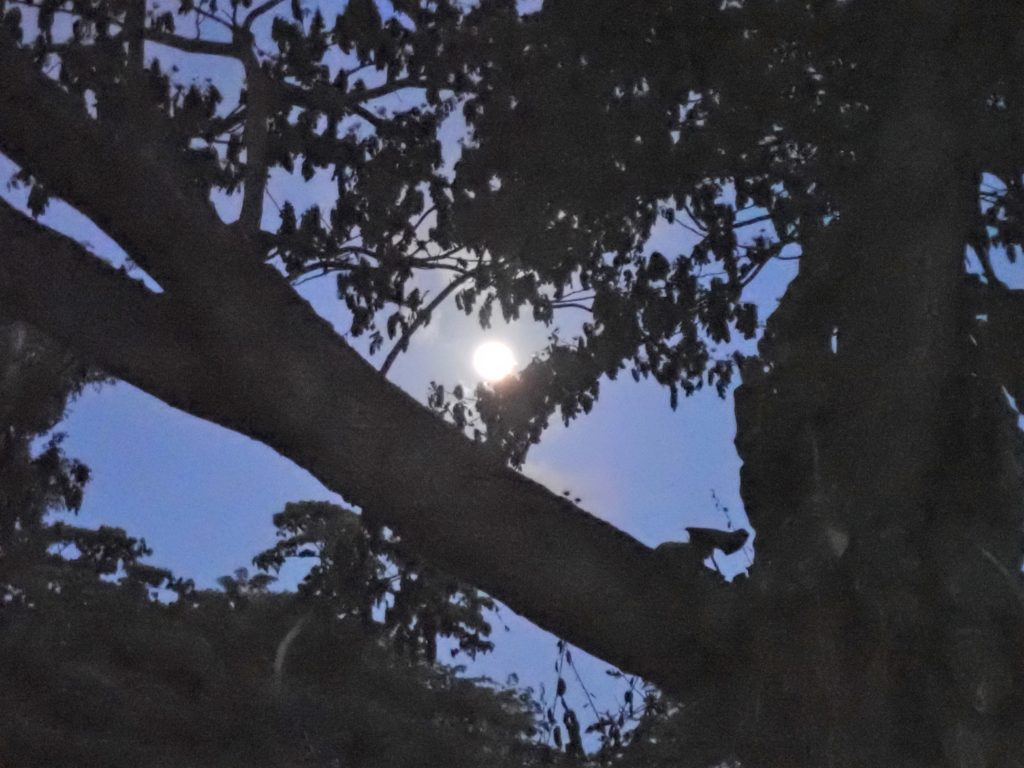 Total Page Visits: 409 - Today Page Visits: 1