Another good night of slumber…. an agreeable breakfast and now wrapping up season one of You. That series just continues to get weirder and weirder… but I kinda like it. Even my bride is starting to warmup to it a little bit. If you have a bit of a warped sense of life as it happens…. you might like it…. maybe….. kinda……
Lit out a little after 5:00pm for our monthly CRABBS meeting……. Had a little smaller turn out than usual, but still an entertaining evening as we had a presenter talking about a dive trip they went on to the Silver banks. They had some fascinating pictures of a whale encounter they had. We also gave out a Life Time Achievement award to a fellow diver that I'm fairly sure everyone on the island knows. I had the privilege to dive with her a couple of times and she shared a 'ton' of underwater picture taking knowledge with me. She is an amazing underwater photographer~! She is leaving the island and will be sorely missed by a lot of people.
Came back here, made a bite to eat and uploaded pictures to the club FB page (CRABBS)…… I was gonna skip posting tonight because it's going on 11:00 now, I've had a bit to drink, a bite to eat and am just plain ole tired….. but I get to sleep in (hahahahaha for those of you that don't get to) so I thought I'd go ahead and get a couple of words up here. Standing out on the back porch with my bride smoking a cigarette, listening to the waves coming in. The weather is getting a little bit funky on us and we are starting to get some pretty respectable waves out there right now. Just before we took off for the meeting – we were having pretty consistent 5′-6′ waves breaking out over the reef. Dark now but from the sound of it – we are still having those same size waves…… the sound they make is awesome. It sounds like continuous thunder….. I've tried recording it several times, but it loses something in the recording. Several times, I thought about wading  out to where they start breaking, but that would pretty much be suicide and I don't think even on a really good drunk night I would want to try that…. so I guess you'll just have to take my word for it. Or come visit us and hear it for yourself……..   😉   Okay – done banged out more than I thought I could -so out for the night~~~~
Good Night Ya'll > > >>> > > > > > > > > > > >  > > > Thankx for stopping in~!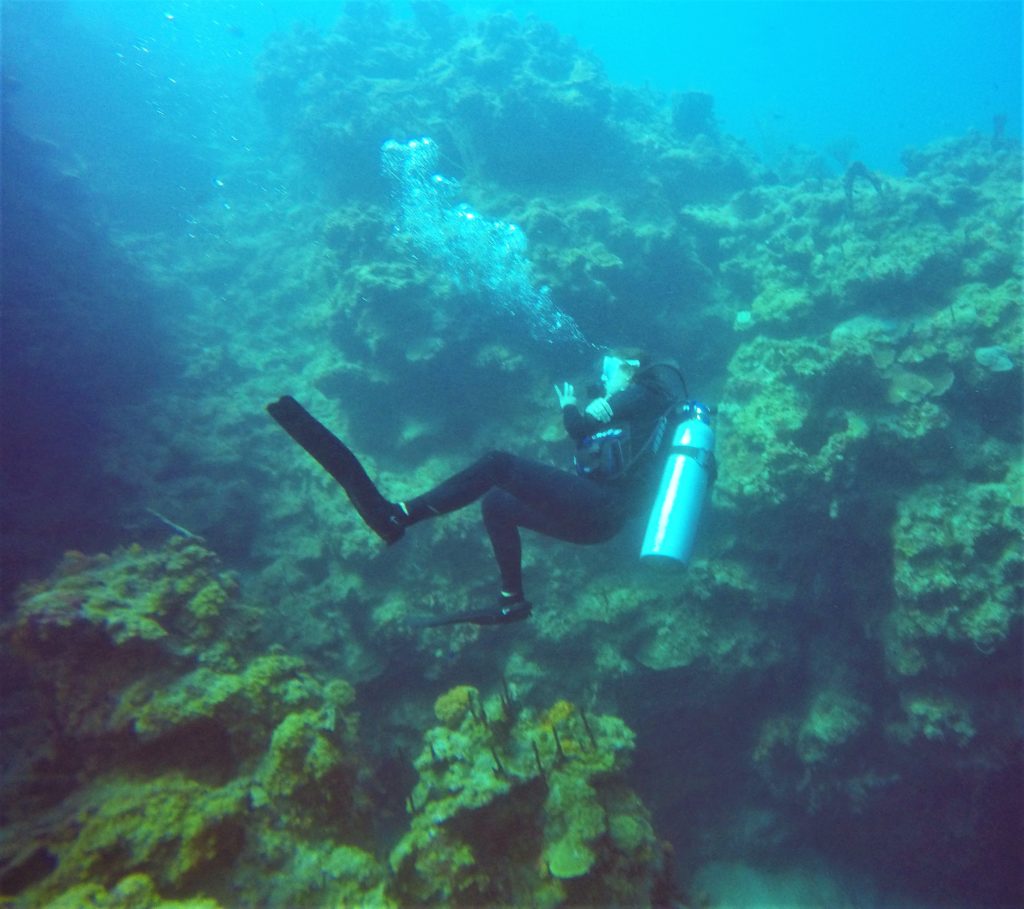 Total Page Visits: 647 - Today Page Visits: 1