Up way to early to deal with what I now suspect was a nuked dinner last night that probably should have been pitched. It tasted good – but shortly after 05:00 this morning, it decided it was time to come out….. and I never really got back to sleep after that.
Met up with friends Dave & Liz at 'Salt'….. a small place out toward the South East side of the island. I said last night I think they were trying to pull off hipster – but that is definitely not the case….. at least not out on the patio where we ate. Great view and thankfully a bit of a breeze, so it was tolerable sitting out there. I had the biscuits and gravy with a couple of eggs on top. Not bad – but the gravy tasted sweet….. not sure what that was about but it sure took away from the overall taste. It wasn't bad – just not good. Angie had her standard eggs and ham. Liz had a frittata (think of an open faced omelet) and Dave had crab cakes with eggs benedict. Everybody enjoyed what they had but all agreed, it was not remarkable. The place also advertised Fish & Chips. The hunt for Fish & Chips for me is like my on going hunt for a decent pizza. I was horribly spoiled for my taste in Fish & Chips while serving a temporary duty at Coltishal Royal Air Base in England. I haven't found any I really care for since then – but I went ahead and ordered some to go. It took long enough to get our checks – that I wound up trying the Fish & Chips while we sat there – everybody sampled it – and again. It wasn't bad – it just wasn't good. It was 1:00 by the time we got back to the condo and the rest of the day was spent mostly watching The Dead Zone.
I start a small job tomorrow doing some finish work fairly close to the house — shouldn't be anything tough about it other than getting up and "having" to go to work  😉 We also have a CRABBS club meeting this week, we have another Daughter with a birthday coming up (Amanda-Tuesday) and I'm gonna have DD 2.0 in the shop to get looked over….. so kind of a busy week. Calling it an evening for now —- some more dive pictures for you…..
Good Night Ya'll * * * * * * * * * * * * * * * * *  Thankx for stopping in~!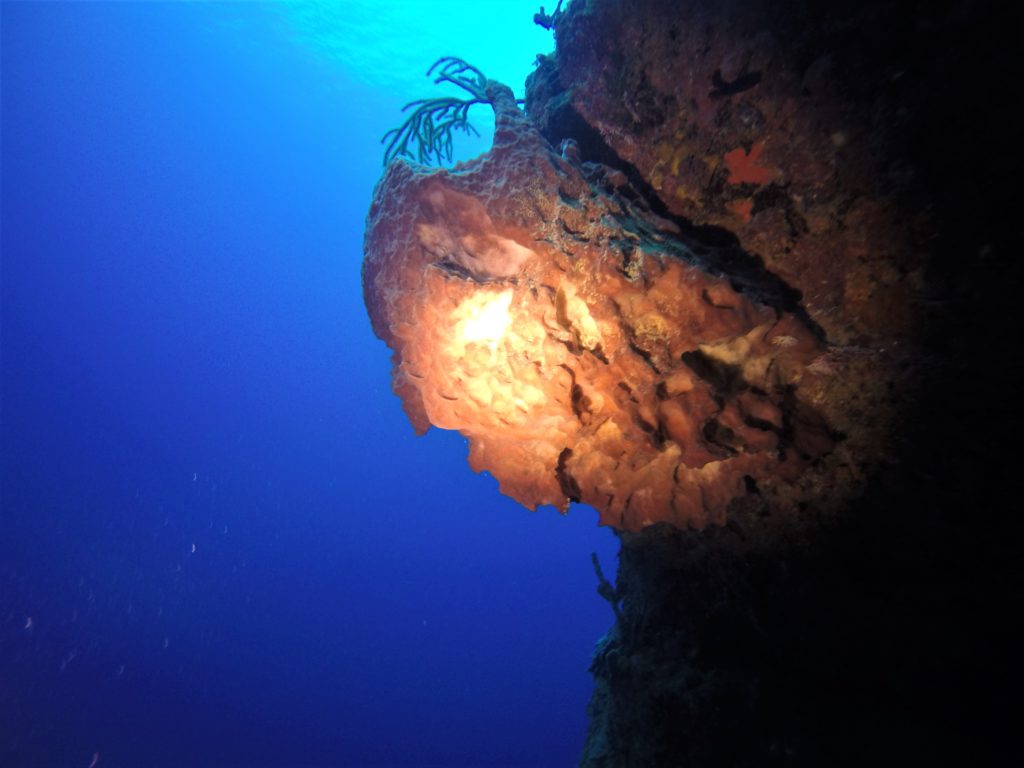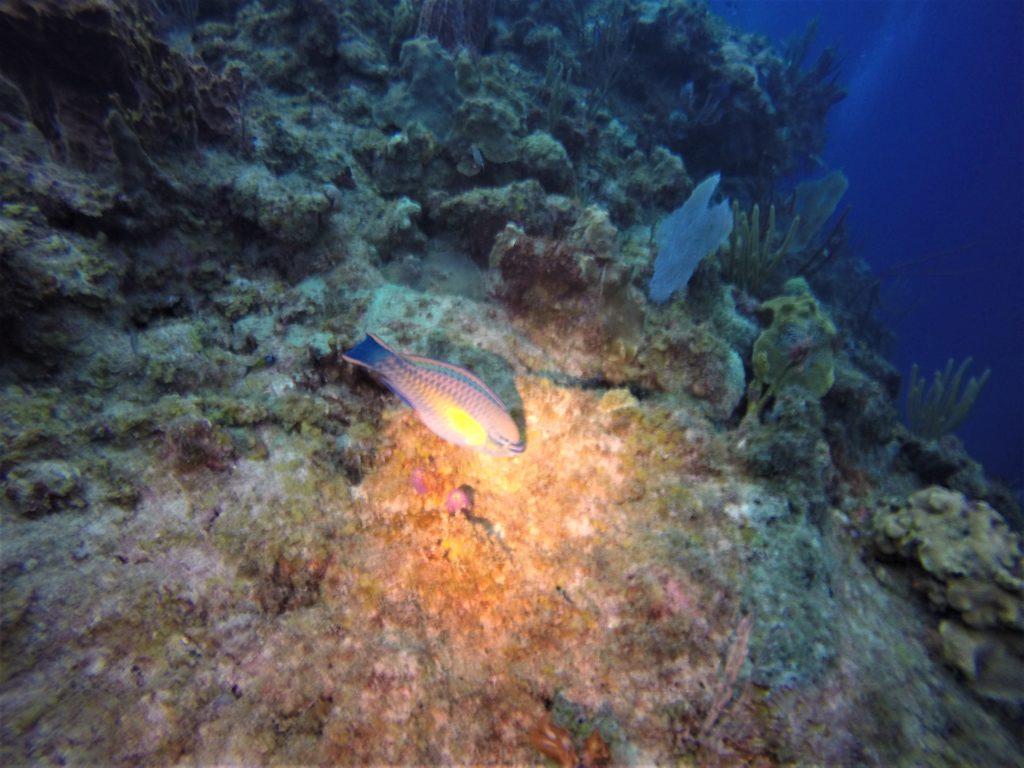 Total Page Visits: 350 - Today Page Visits: 1