To all of the Mom's reading this – Happy Mother's Day. I hope it was a truly great day for you~!
Crashing early last night – I woke up at 05:30 this morning just bright eyed and bushy tailed. Knowing I had a full hour of sleep 'left'…. I overrode the powerful urge to wet the bed and fell back asleep. Now, I know better than to do that….. when I wake up bright eyed and bushy tailed……. I should get up then….. but did I ???? NOOoooooo…. silly, silly man……. I re-awoke [is that a word?] only to have to pee even worse and feeling like I had beaten with a bat. We both went to bed well before 9:00pm last night because we were both worn out, so I knew getting up at 05:30 would have been fine….. but NOOoooooo…. let's be stupid…… live and learn (eventually…. I have been working on it for well over 50 years… ain't got it yet)  😉
We got our morning stuff out of the way and I gathered up my dive gear and was out the door by 09:00…… headed to the West end of the island for a dive and some picture taking. A good friend, Bob, ( from the 4/15 post Bob wasn't happy) his wife was making a Discover SCUBA dive and he had asked me to tag along and take some pictures of the event. His wife, Gail, is a little bitty thing with an infectious smile and I was more than happy to do it. She is a friend of Angie's and Angie was happy to give up part of her Mother's Day to let me do this. We met at the Pier and were soon in the water. Gail did an outstanding job~! Her dive lasted a full hour~!!! Pretty impressive for a Discover Dive~! We finally got all the gear put up and agreed to meet at Rhythm's Bar – a fun little place a couple of miles down the road. We met up and drank to Gail's accomplishment, had a bite to eat and just enjoyed each others company. A great way to spend a Mother's Day. (at least I thought so)
We finally wound up back here at the condo – got our showers and relaxed with a drink or six. My Bride said she was getting hungry and would like a steak with some sautéed onions. I was on it~! I made her, her steak and a nice big cheeseburger for me. Bellies full now and ready for another good nights sleep – I'm gonna put this up, with some pictures from today of Gail, hubby Bob and Dive Master Greg [Latitude 17 SCUBA]. Tomorrow looks to be a nice laid back – do NOTHING kind of day and we both are looking forward to it. Until then……..
Good Night Ya'll – – – – – – – – – – Thankx for stopping in~!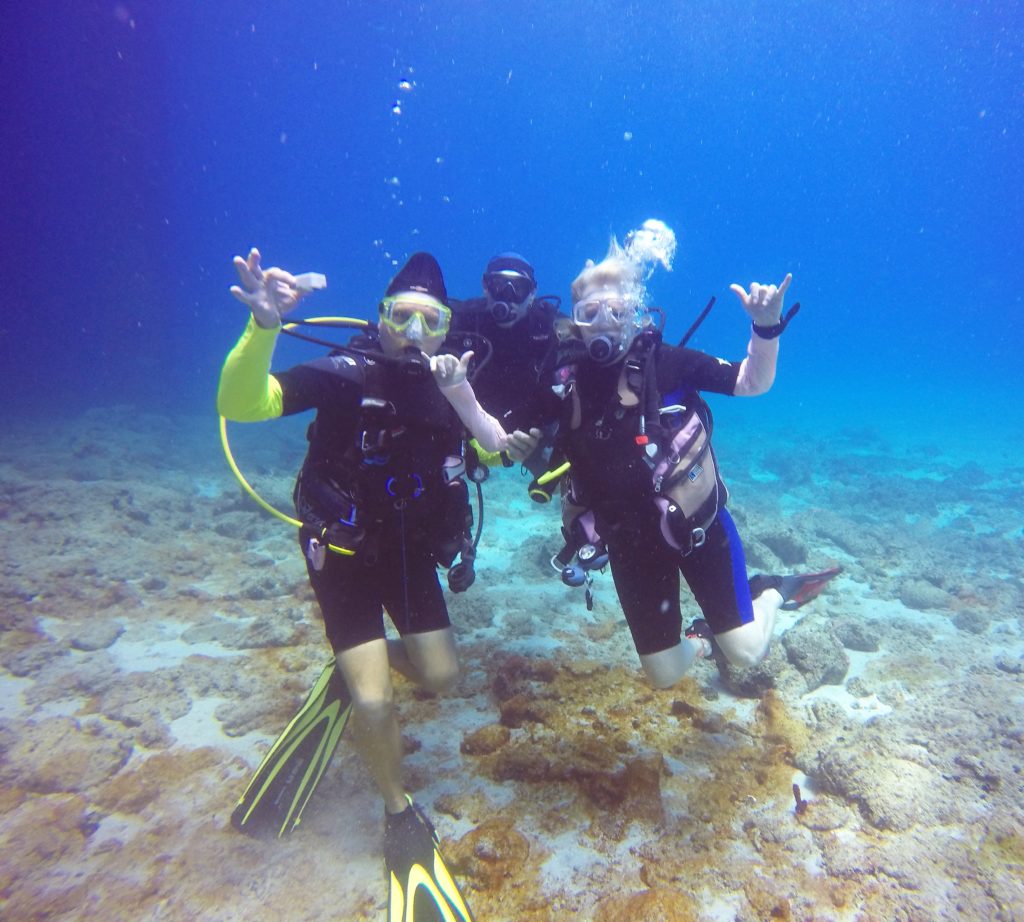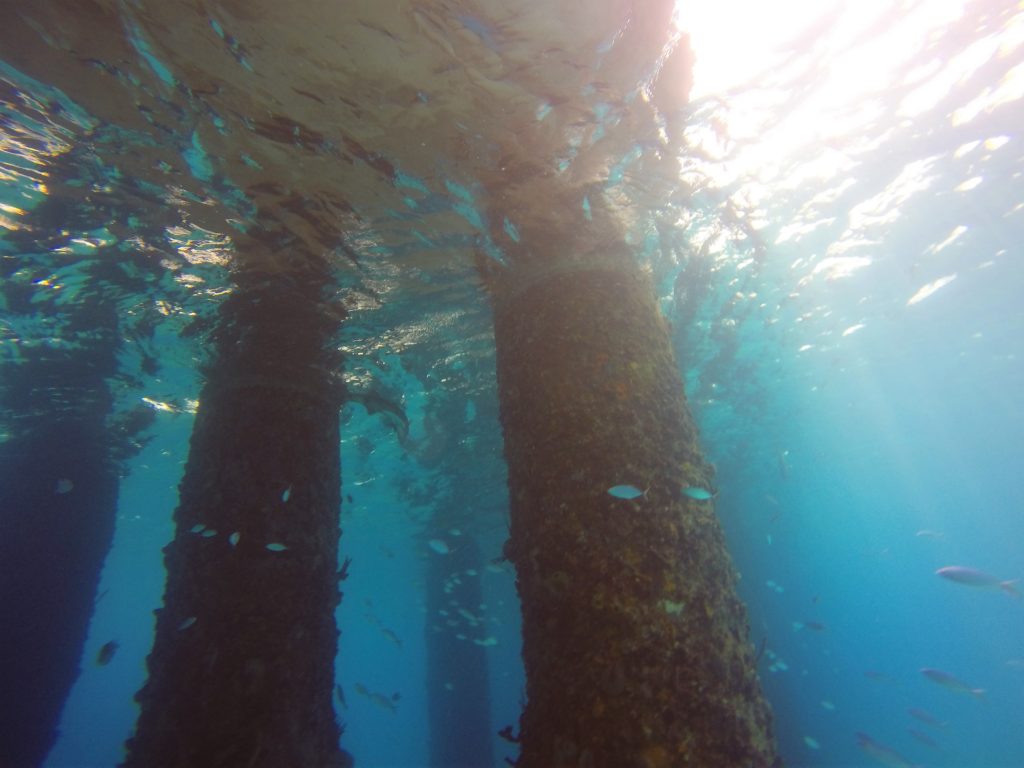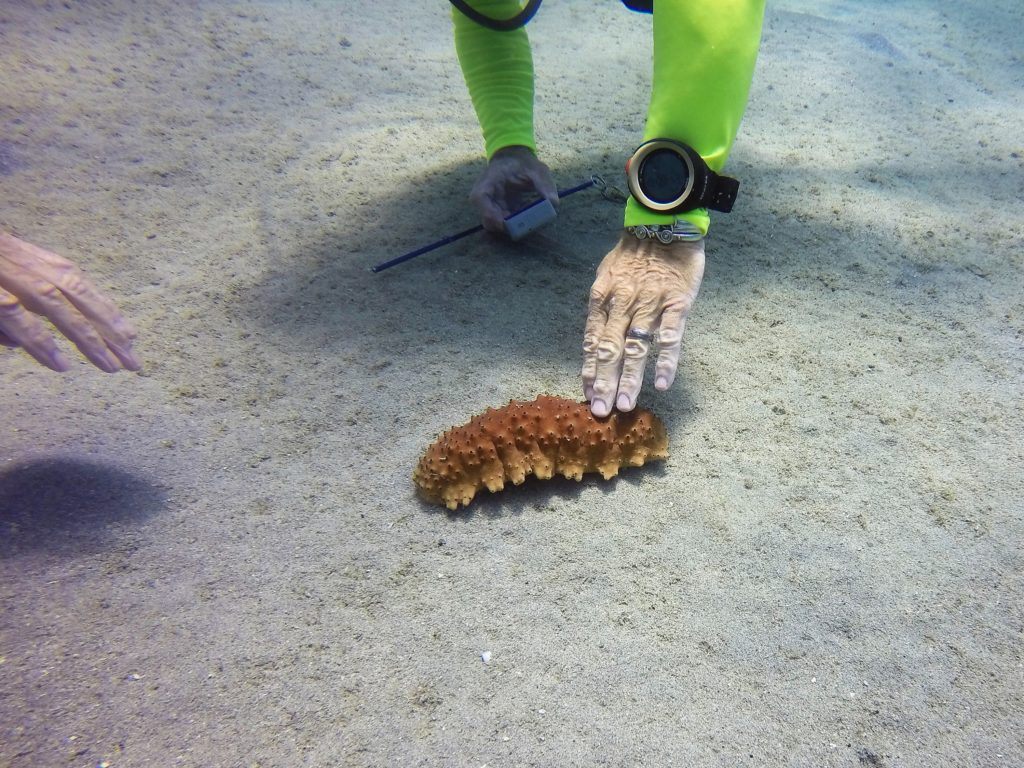 Total Page Visits: 345 - Today Page Visits: 1