Hello….. sorry about missing last night, but the night out with Cynthia and Shawn got a little bit unexpectedly slightly out of control. We had a really nice meal and a bit of a dinner show when Fire Dancers showed up. What I didn't quite grasp firm enough, was the bartender was hitting us with plentiful island pours in our drinks. I knew it the first drink, but by the time I finished that drink, didn't notice so much after that….. and boy-0-boy did they sneak up on us. Then we went next door to a Wine & Dessert bar (yes – you read that correctly) such a fun place, and even more drinks (but all wine) — I made it home without any issues but by the time we got here — WOWZER – did that mix hit home….. so between tired and a lot of alcohol – I just was not up for sitting down to regale you of my day……. sorry~
Big day today – I left out early today to the West end of the island. I was asked by a friend if I would be a driver on an ATV tour, for friends wife. (He thought she would be more comfortable with someone she knew and trusted driving) It was him, her, Daughter and 2 Grandkids – and I happily accepted. Always fun to do the ATV tour with Gecko's Island Adventures ( https://www.geckosislandadventures.com/). Got out there and loaded up and took off. I should note, we have not had any rain to speak of on the island for the past month or so (even out there on the "wet" end of the island) and it is drier than a popcorn fart~! And those trails were dusty~! Did I say dusty? I meant DUSTY~!!  Everybody came back coated to a neutral light brown color, but all seemed to have a good time and enjoy the tour. I had to hustle back after the tour to catch a quick shower and head right on up to Blues Back Yard BBQ. We were asked to Bar Back due to the entertainment – one Reverend Raven and the Chain Smoking Alter Boys. Even by my standards – a dang good group who did a really good job. My Bride and I hustled beer in and out of coolers and fridges, kept tables cleared and trash cans emptied. A nice turn out for the event and I believe everyone (except one butt head) enjoyed themselves. Thankfully, Blues closes early on Saturday nights, so we are now back here, showered and sucking up some premium air conditioning.
We are lighting out early tomorrow morning for the West end  [again] for the Quarterly Dive and Dine. A local dive shop (Adventures in Diving STX) sponsors the event 3 or 4 times a year. Up to 60 divers all donate a tank of air and their time, to dive the length of the pier (where the cruise ships come in) and clean up all the trash the filthy people deem fit to dump into our gorgeous Sea. We also clean up all the fishing line that winds up down there from unlucky fishermen. Since my Queen doesn't dive, she lends a hand as shore support for the event – and they want her down there by 07:30, so a very early morning for us. The event wraps up with a nice get together of all people in a local eatery for a nice breakfast buffet. I have did this event many times – and look forward to it each time. I'm sure I'll get to tell you about it tomorrow.
Good Night Ya'll – – – – – – Thankx for stopping in~!
Never get tired of this view~!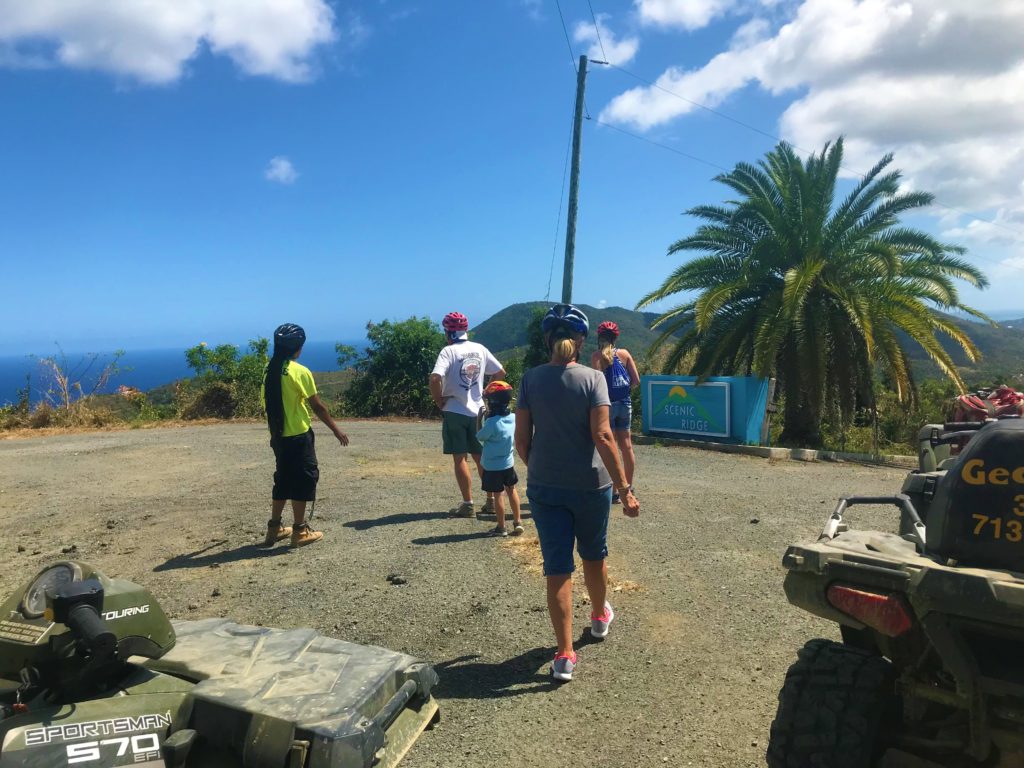 Revered Raven and the Chain Smoking Altar Boys
Eddy in action~!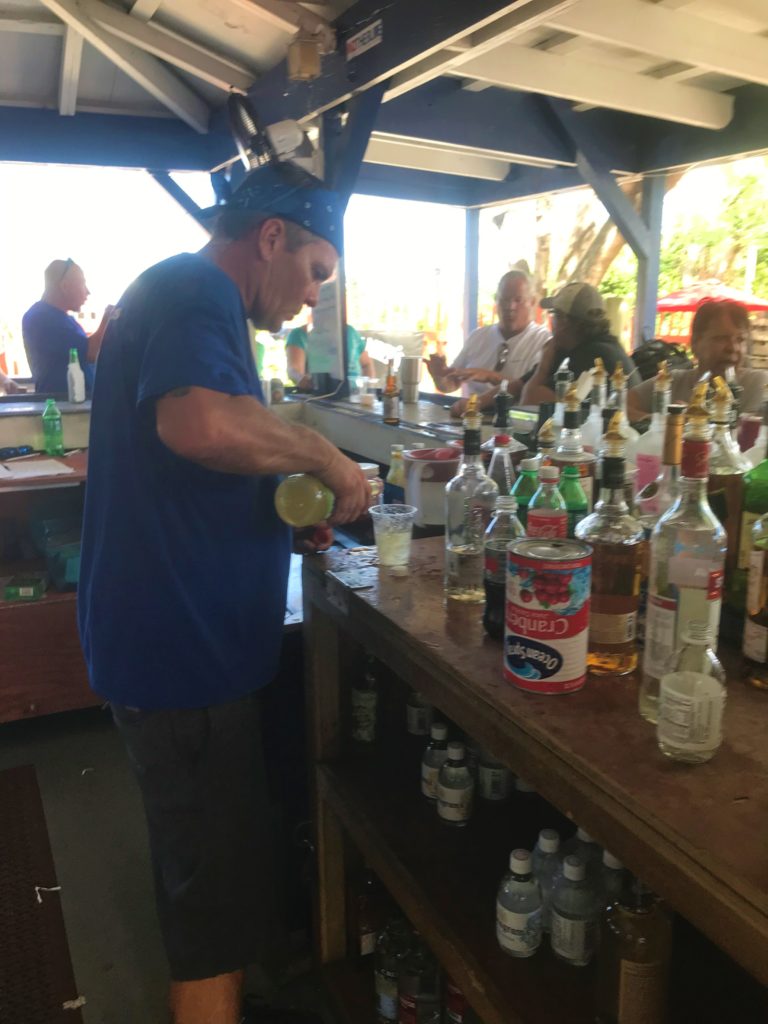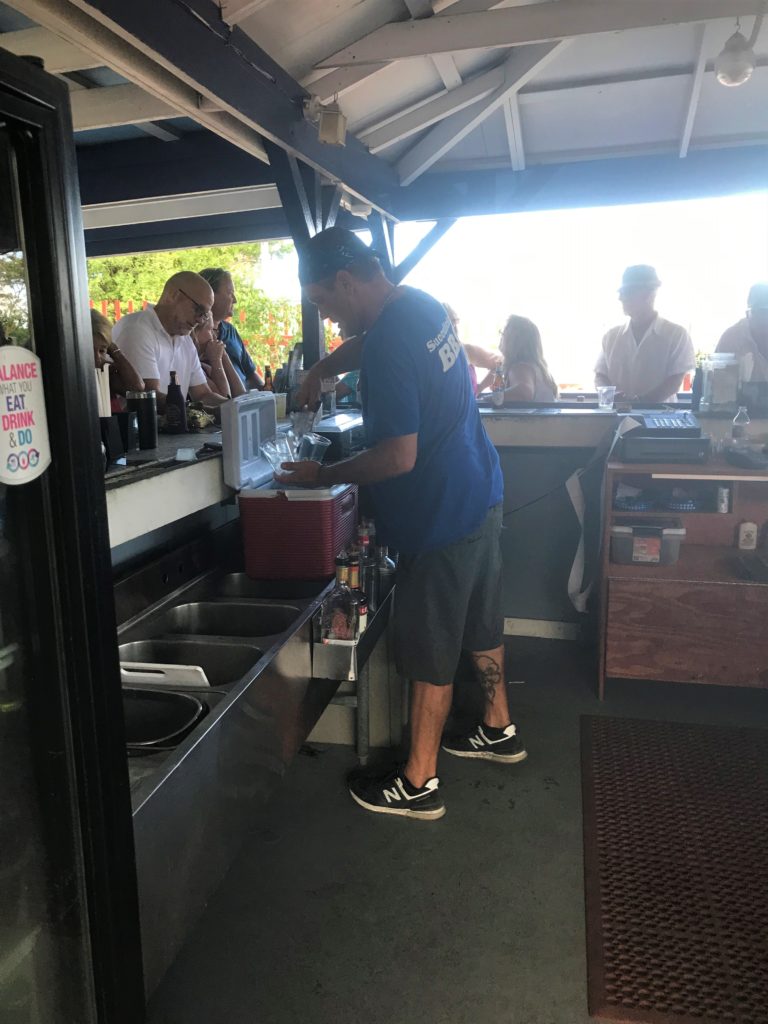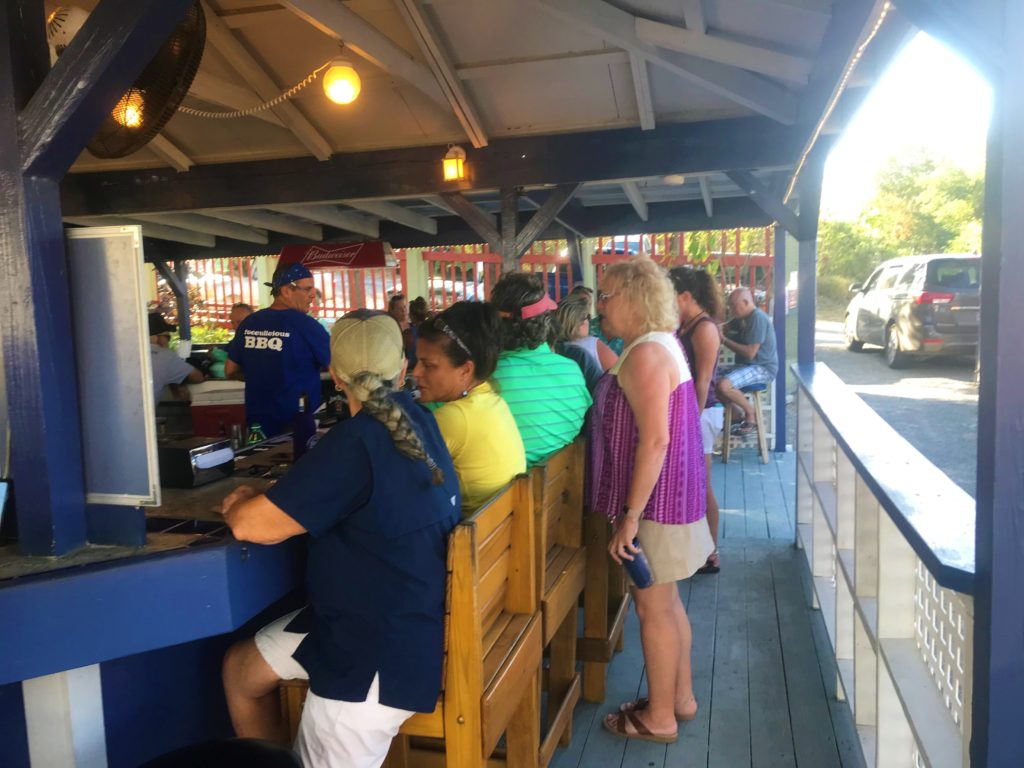 Shuttin' it down~!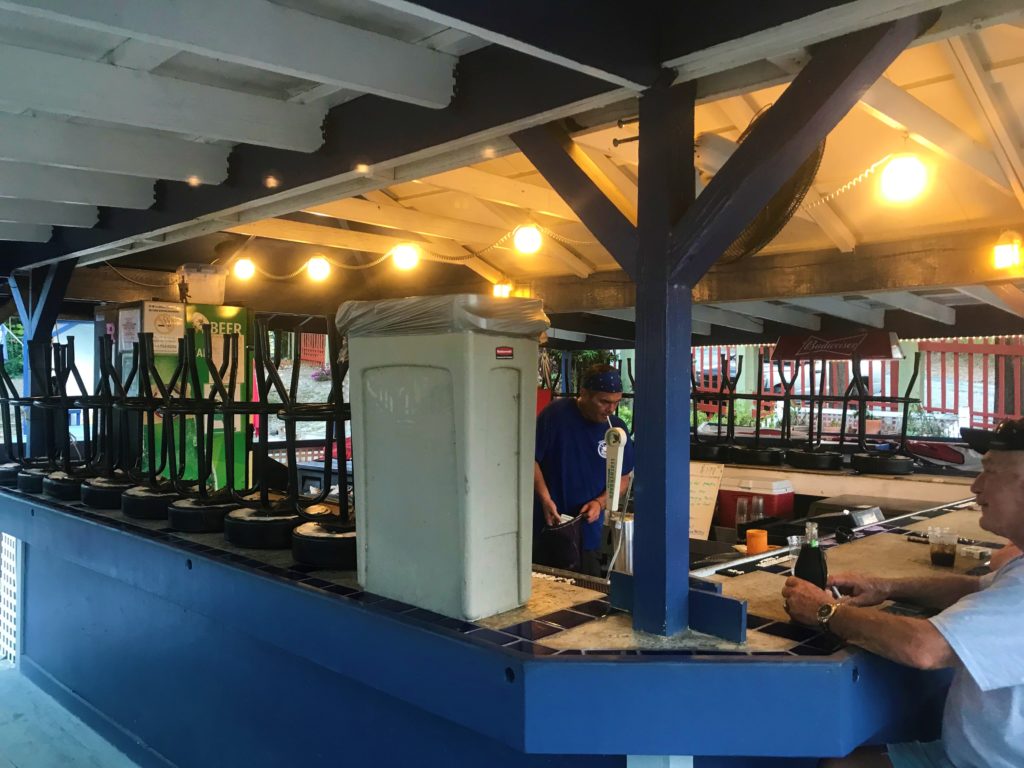 Total Page Visits: 602 - Today Page Visits: 2