Told you yesterday we had another turtle….. A big girl…. I'm guessing 225 – 250 lbs. Beautiful~! The best part of it is that Rachael got to see her~! I don't think she laid any eggs, as shortly after she started digging, she abruptly left.  We did walk out for pictures as she headed for the water. That big girl was movin'~! Don't guess I realized they could move that fast on land – but she was getting it.  I tried to get some pictures of her, but they came out really blurry.   My Queen went to bed shortly afterward and Rachael and I sat up until around Midnight talking. We finally wrapped it up and each headed for bed. I was up again promptly at 06:15…… everybody else was sleeping so I got to enjoy a quiet morning to myself. I wandered out onto the patio to see yet another set of tracks~!! (# 25) Good news is that it looks like this nest was completed. Bad/Sad news, is she apparently nested on top of another nest and uprooted a bunch of eggs. At this point – it's almost impossible for a turtle to dig out there now without getting into another nest because we have had so many turtles in this one small area. Sad, but not really a lot that can be done about it.
Angie and Rachael finally rolled out and started waking up. It was eventually  decided that we would go into town today to the boardwalk, get a bite to eat and do the touristy thing. We stopped at one of our favorite eateries there on the boardwalk (Toast Diner) for an absolutely delicious breakfast.  Rachael was shopping for some shirts and stuff. We hit most of the shops and then headed to the jewelry store for a bracelet. Rae picked out one she liked and my Queen picked out one she liked……. then I told her to pick out another (which she did) and then I told her that was her Birthday present…….(birthday is Monday and since I don't get to get out by myself much [at least with family in town]…. it was going to be hard to 'sneak it in) We finished up our shopping and came back to the condo for a little bit of conditioned air. We discussed heading out to a beach for a little bit….. but with what looked to be approaching weather, we opted to stay put. As it turns out… that was a pretty good call as clouds clabbered up and rain came in. The wind is howling now, it is raining like a cow pi$$ing on a flat rock, and we have some lightening and a little bit of thunder. I think Tropical Storm Kirk is passing by and they are calling for some more weather the next day or so as he goes by. I don't think we're supposed getting anything harsh from this one. If we do — I'll be sure and get pictures~~!  😉
Good night Ya'll …… Thankx for stopping in~!
You can see shell fragments scattered here…..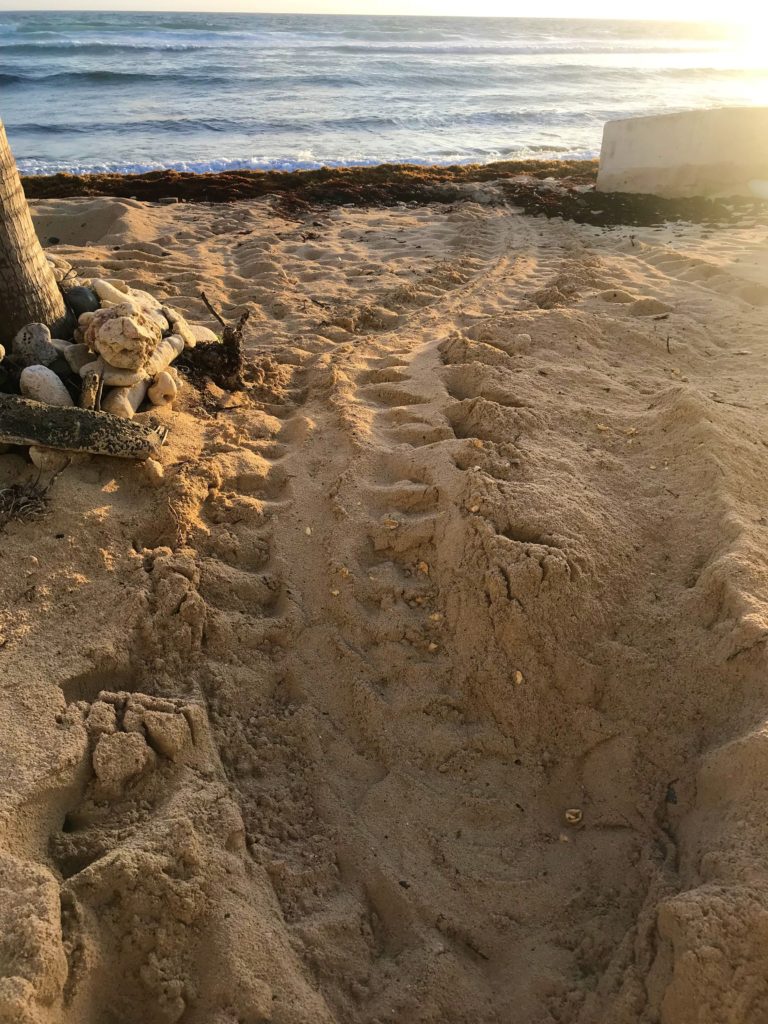 Here was one egg intact, but after sitting out all  night – it was not savable…
What restaurant uses to chase away local chickens   😉
Hungry Tarpon looking for a hand out
Total Page Visits: 629 - Today Page Visits: 1