Start of a new week for us here on our beautiful island……. I rolled out after sleeping in a bit (07:15) and a decent night's sleep for a change, ready for a new day. Had a coff of cuppee with my Queen and had me a small happy breakfast (see pic) before heading out for another door job. I had to remove what once was an exterior door and relocate it to a now new exterior door location,  I had to add an extra hinge and put in two locks. I had to make a run to Home Depot to pick up some additional lumber I needed, but within 2 hours, had the door moved and rehung in it's new location – locks and all. It's kinda neat how training and instruction from 40 years ago come flooding back – and it feels good to put that knowledge back to work. Two more doors (which I plan to knock out this week) and I'll be finished with that job – which means I can get back to Blues and start working on more projects there – until I get "hired" to shoot photo's/video's, clean boat bottoms or play drums……. woo-hoo~!! Go me~!  😉
Came back home around 14:00 to spend the rest of the afternoon with my Queen…. Owner of the place I'm working at, pinged me and asked me to go back and secure the place [he had to go back to the states on personal business] – after several yummy drinks, my bride joined me to go lock up the job site. Both hungry, my bride decided that Mickey-D's, KFC and Domino's was not an option, so we whipped into our very favorite location for some grub (and a few more drinks)….. bet ya can't guess where that was at….. huh? Bet ya can't guess… can ya? huh? Huh? 😉   We pulled into Blues with the intention of A drink and a bite to eat and then come back for a nice cool shower…… Ahhh … the best laid plans……. before we knew it – Eddy was calling last call….. with my drink almost full, I opted for another shot……. Jack Daniels FIRE….. rapidly becoming a favorite~!!!  I met and was chatting with a young couple… he was from somewhere up North [Jeff] – but his beautiful wife was from just outside Shreveport……[Annie] – we had such a great time chatting. It's always good to talk with folks from 'back home'.  I finished my drink and my shot….. bid my new friends Adieu and gathered up my Queen for the short drive back here…….
I will be [hopefully] finishing up my door job tomorrow, then waiting to see what the world brings next…….. Even though that wonderful trade wind had died down for most of the day and it was hotter than a $2.00 pistol…….. it still turned out to be a very wonderful day~!  I sure hope yours was as well~!!
Good night Ya'll —– Thankx for stopping in~!
My 'Happy' Breakfast~!
View from the place where I'm working (the door job)….not bad huh?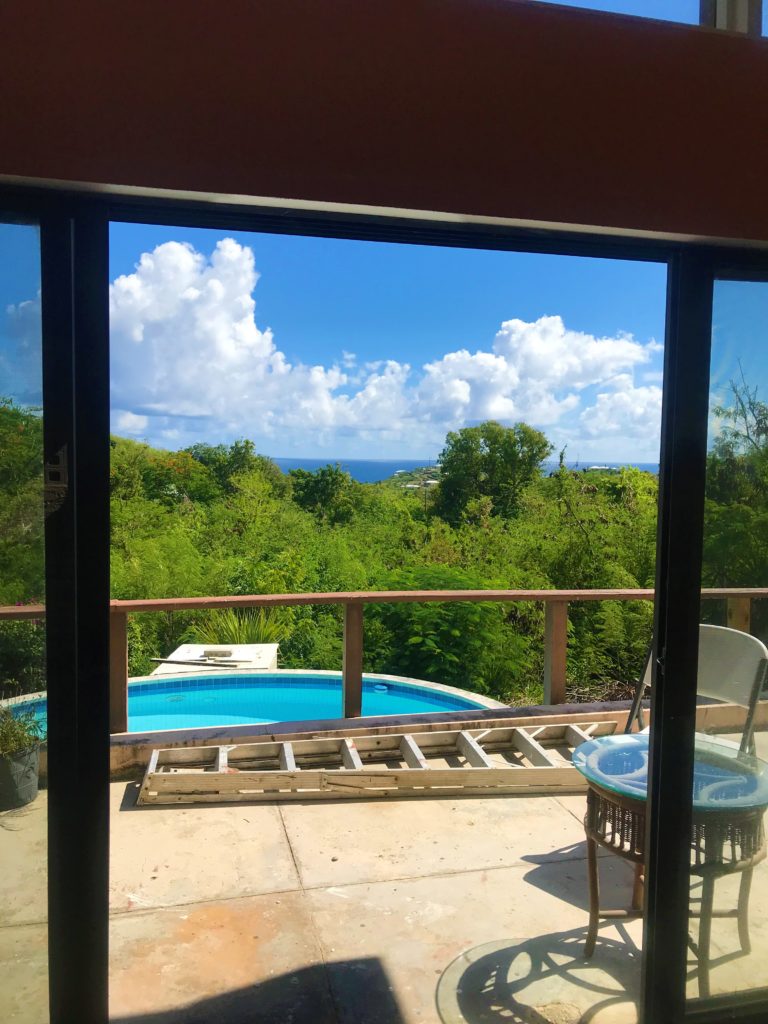 Latest bit of 'news' from our condo….. Dammit Emmit~!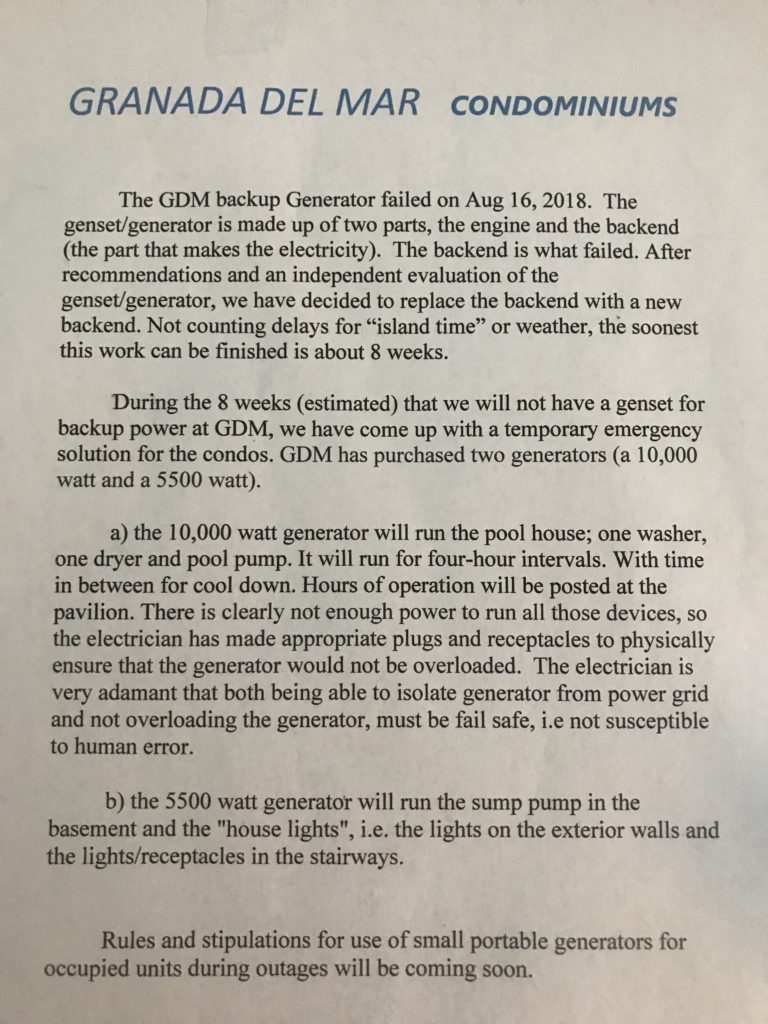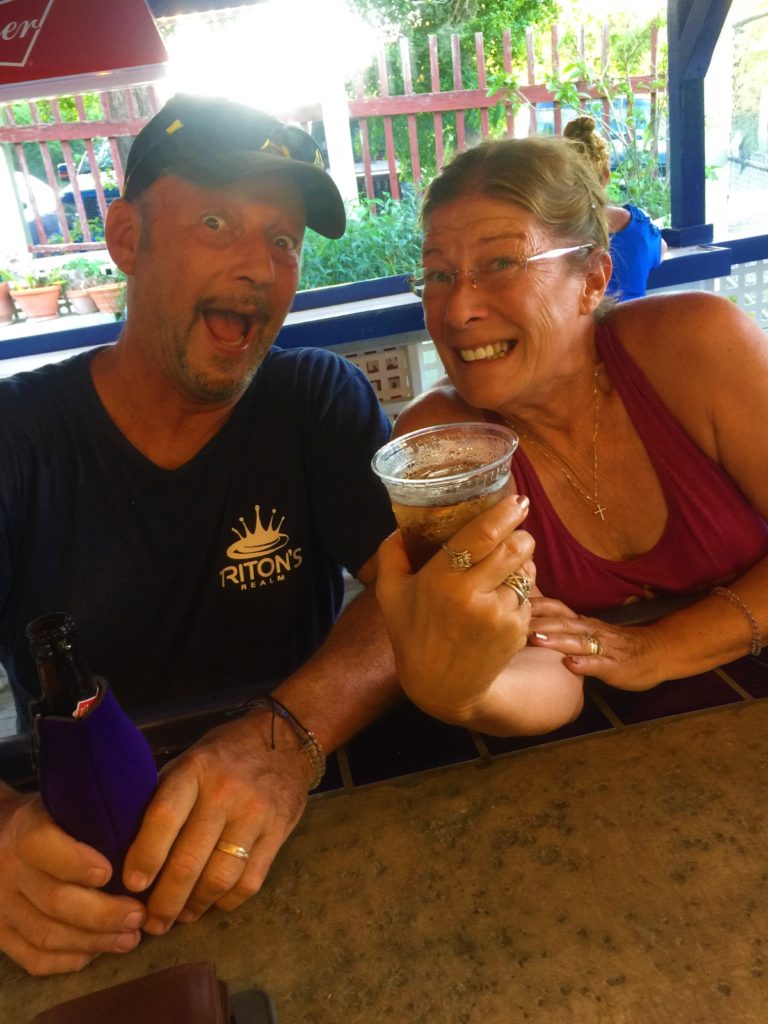 Total Page Visits: 567 - Today Page Visits: 1