I figured [actually hoped] after the day we had yesterday and not getting in bed until almost midnight…. that I would have rocked a good nights sleep – but it just wasn't in the cards. I think much like the night after the cornhole tournament… I was too tired…… So we'll see. My bride was up fairly early as well — we had a cup of coffee and woke up a little bit – before jumping into DD and headed up to Blues to unload the rest of the stuff we had locked inside our truck. We got up there, got everything unloaded and were gone in less than 20minutes. Came back home and I whooped up a nice hot breakfast for us. Eggs, bacon, sausage, hash browns and toast – all washed down with a glass of milk. Took it fairly easy most of the day – watched a movie called JOE with Nicky Cage that left a LOT to be desired. Watched another one that was called Population 436 — weird little movie, but managed to keep us interested. In a messed up kind of way, it reminded me of New Harmony….. almost.
My Queen made up some things called burger bombs for dinner…… ground beef and fixings stuffed inside of a biscuit. I think she may have left them in the oven a tad long, but still pretty tasty. While she was making those, I worked out on the beach a little bit, filling in holes and trying to smooth the beach out a little bit…… using one of our grandkids little shovels and a leaf rake…..makes that task much tougher. Probably gonna swing by Home Depot tomorrow and pick up some big boy toys to finish the task of getting the beach leveled out…… there are worse places to "work"  😉
That's really about it…… we have a meeting tomorrow morning with the Fish with a Vet USVI organization. It is being held at a bar we haven't been to yet called The Deep End — we're gonna go ahead and get there a little early and check out their breakfast menu before the meeting starts. I'm sure they will be recruiting volunteers for the next event this weekend ( a fishing derby)  but once again me and Angie have already been recruited to help out at Blues for a different fundraiser they have going there. So – we have a little running to do tomorrow, hopefully snag a couple of pictures for you, but for tonight, the rest from the rib cook off from Sunday. (there  a couple duplicates as I didn't load them in any particular order last night)
Good night Ya'll —– Thankx for stopping in~!
This is a papaya….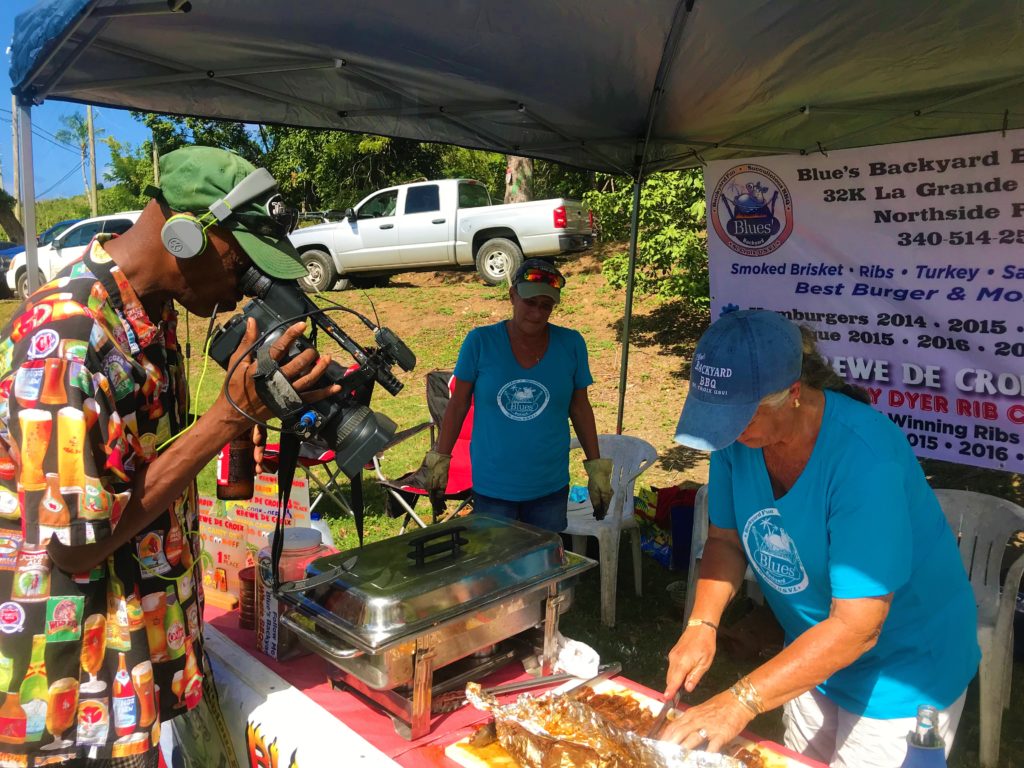 Injured in the line of duty…… twice~!  (had to duct tape the bad one)   😉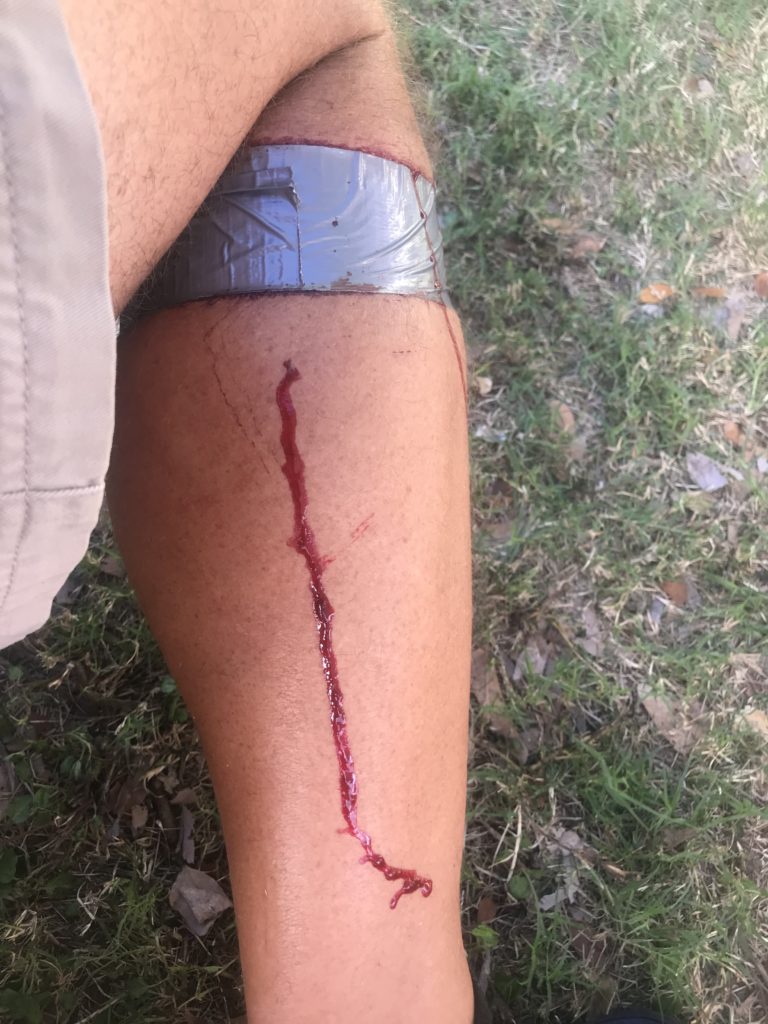 Total Page Visits: 721 - Today Page Visits: 1