Sunday was mostly a lay around and not do a gosh darn (trying to clean it up for Grandkids reading this) thing for the entire day. Watched a handful of movies….. none of them noteworthy…..
Today we got motivated to get the joint cleaned back up and ready for our next visitors this Thursday — our Damn Neighbors~!!  WOOO-HOOOO~!! We have already alerted the Blues Crew to stock up the bar and keep some extra cash on hand in case we need bail. 😉  Should be an EPIC visit~!!
We gathered up all the bedsheets, beach towels and took them to the laundry to be readied for the next round. We stopped and got a box spring for the second bedroom as I found out the bed in there was 'noisy'.  Box springs should be here tomorrow and hopefully will solve that issue.
Realtor sent us a copy of the inspection report for our 'pending' house sale. Good God Gerty did anyone tell this guy the house is 130 years old ???  He eat it up pretty good, but nothing I don't think we can't resolve – so more on that later.
Stopped at Blues for lunch and a handful of drinks, came home and watched another non-noteworthy movie, a couple of episodes of Judge Judy and it was time to go get the laundry. Got it, made the bed and put everything away and settled in for a couple more hours of non-sensical TV.
Pretty boring compared to the last week – but I'm good with that~! I have a dive scheduled tomorrow morning with a friend at Cane Bay. The urge to get wet and salty was over whelming…. kind of like my sky diving days….. thankfully, I'm at the point now where I'm making $15 dollar dives, so I can make more…… and working on getting that down to $6 dollars a dive….. woot-woot~! I'll be sure to get some good pictures for you. Until then…………….
Good night Ya'll —– Thankx for stopping in~!
My Honeybear leaves and almost on cue – the Sargassum comes rolling back in 🙁
This morning
This afternoon
New Lilies off of our back porch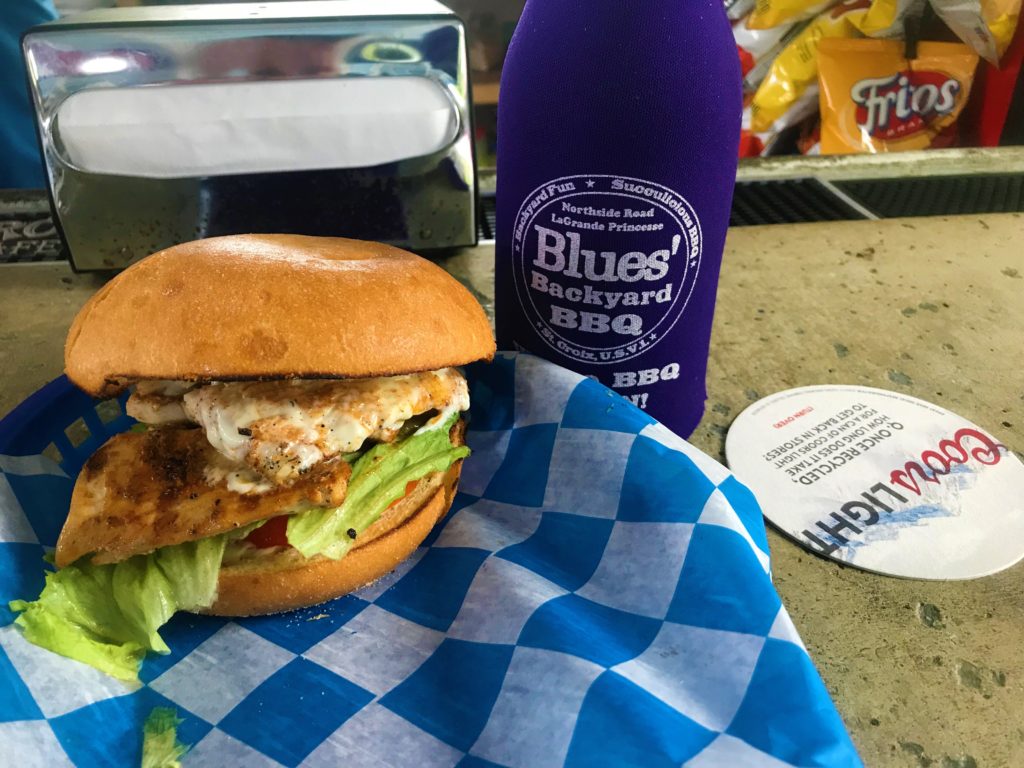 My lunch…. Wa-Hoo fish sammich and cold Budweiser~!
IMG_6710 <—— Video  15 seconds of AHHHhhhh….
Total Page Visits: 552 - Today Page Visits: 1