Nice easy start to the day and greeted with an almost cloudless sky…. folks started rolling out and breakfast soon followed for hungry little boys and followed by the adults. Wasn't long before we were gathering up the necessities for another day at the beach. It was decided Rainbow beach (next to Rhythm's bar) was the beach of choice for the day. It is located on the west end of the island so calm water is almost always guaranteed.  Rainbow beach drops off fairly quick, but it didn't slow down this little herd of snorkelers. Even my little bitty buddy. He's not much on the snorkel, but once he got his mask figured out – he was on it. He holds his breath for a freakishly long time and anxiously scoops up bits of coral and shells for his 'collection'. Really proud of the job he was doing. Carter and Kayden are naturals in the water…. taking to it like they were born here. I can't wait until they calm down a little bit and really get into the snorkeling part of it. Right now they are just wound up to be in that gorgeous water…. once they learn to slow down and how to look for sea life – you're gonna have to pry them out of the water.
We spent all morning and a respectable part of the afternoon, swimming, enjoying some snacks and more swimming before finally packing it up and heading back to rinse the salt off and getting ready to go out to eat. Finally decided it was time to check out Oma & Pa-paws favorite place (Blues Backyard BBQ). They all got to meet Mr. Jim and Miss Debbie and Tim and Daniel. Even scored some time with the local entertainment. Miss Debby gave the boys each a cool Blues hat. There was lots of food eaten and some drinks to wash them all down with while we listened to Alex play the guitar. Bellies full, it was time to head back for some shut eye.
I have lots and lots of pictures from today – so will load some and save some for later. I hope you enjoy them.
Good night Ya'll —– Thankx for stopping in~!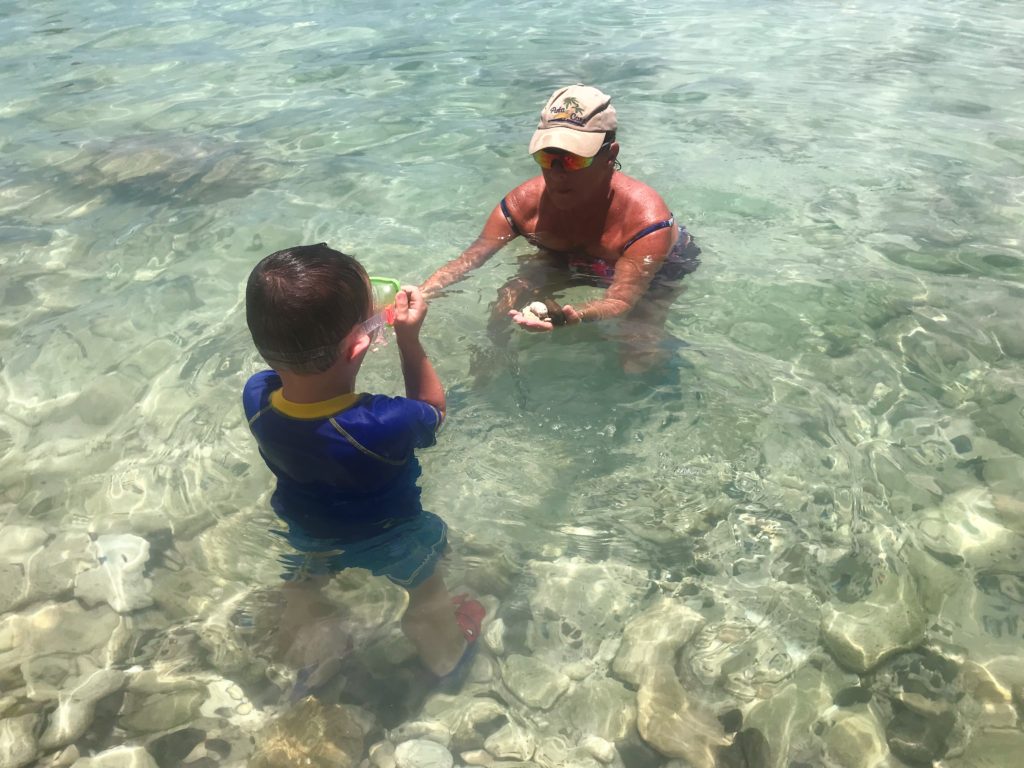 Total Page Visits: 631 - Today Page Visits: 1