Hi sports fans, friends and neighbors….. obviously didn't get post up last night as our internet decided to take a dump…. Dammit Emmit~! Not a lot we can do about it and one of the prices you pay to live in paradise…… and I'm good with that. Just hate there is not way for me to give you a heads up – so I really do appreciate ya'll coming back and checking in on our adventures.
We did make it out to the west end for my Son-in-Law (Grant) and my Grand Daughter ( Charlotte…AKA Sugar Pop) to make a SCUBA dive~! The morning started out with some pretty intense rain, but by the time we got to the dive shop we had our pretty blue skies back again. They both sat through the class and before we knew it, we were in the Caribbean Sea SCUBA diving~! My Sugar Pop did such a good job – so very proud of that young lady~!!!!   It was so cool to have them diving with me……. I have made a sky dive with Grant and I know Charlotte wanted to make a skydive with me, but that's probably not gonna happen any more – so this was kinda the next best thing~!!  LOTS of pictures to share with you…… it was great~!!!!! We got to see lot's of fishes and explore the underwater life around the Frederiksted pier. I have tons of pictures to show you and a couple of video's, except doubtful that I can get the video loaded – you may have to resort to FB if you want to watch them.
After the dive, we came home and showered up and everybody was in the mood for some Blues – so we loaded up and went to Blues for dinner and to watch and listen to my personal favorite performer, Jason Jones. Seriously people, this guy does a spot on Johnny Cash that you have to hear to believe. We stayed and enjoyed his show until he finished, then packed up and headed for the condo. Back at the condo we looked at the pictures for the day – finished cleaning up and settled in for the night. Big day planned for the next day – but will wait for probably tomorrow to talk about it – riding 4 wheelers up a mountain through a rain forest~!
I'm gonna stop here and call it a night and try and get some pictures put up for ya'll…… Good night ya'll —- Thankx for stopping in~!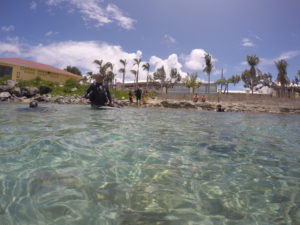 .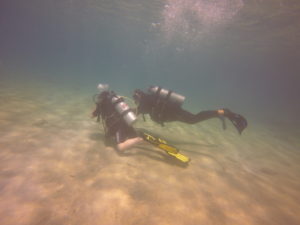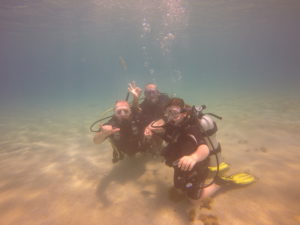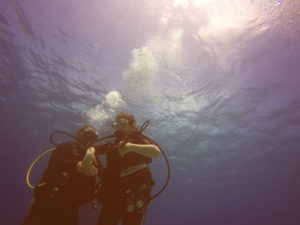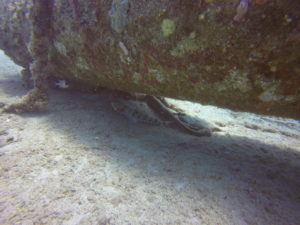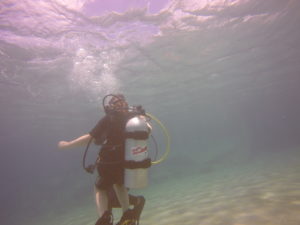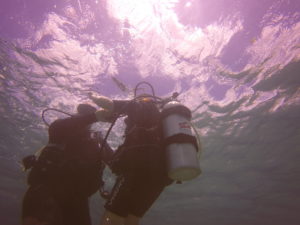 Total Page Visits: 428 - Today Page Visits: 1