Today started out like most others…. sleeping in a little bitty bit, a nice breakfast whipped up by Oma and lounging a bit to let food settle. Kids romped a bit on the beach before we all finally loaded up the 'bus' with swim gear – and we headed out for Point Udall. The Eastern most point of the United States. We spent probably 30 minutes admiring the view and taking pictures. That is just a gorgeous wonderful place to spend some time. It soothes the soul a bit to stand up there and look out at all that gorgeous blue water. We finally loaded back into the 'bus' and headed back down the mountain still enjoying those almost breath taking views. At the bottom of the mountain is a small park that was mostly wiped out by hurricane Maria, but still a nice little park with an awesome beach. We found a spot in the shade to park and unloaded out gear under a tree on one of the prettiest beaches you want to look at. We spent the next 2 hours swimming, snorkeling, boogie boarding, throwing a ball and just enjoying each others company. All underneath a brilliant blue sky with Buck Island as a backdrop. Finally decided we had had all the sun everybody needed for the day – we begrudgingly packed all our gear up and came back to the condo to rinse off the salt and cool down for a bit.
All that swimming and sunshine can build up a serious appetite, so we loaded back up into the bus and headed for Blues – after all, it was Wing Wednesday~! We arrived to the most delicious smell you can imagine and soon ordered up the last of their wings….. heaven~! We filled out the rest of the meal with cheeseburgers, hamburgers, fish and turkey sammiches~!!  (and lots and LOTS of ICE cold beer) YUMMERS~!!!!  The band for the night cancelled due to equipment issues so we rounded out the evening with a spirited game of corn hole. My buddy Sam got the hang of the game and turned out to throw the winning points for his team~! Last call was made and as adults started packing up – the kids amused Mr. Jim with their games. Just a really great way to end the evening.
Came back to the condo for showers, some light snacks and now everybody is sitting watching Jumanji as I sit and type this. From what little bit I've seen and listened to – it seems like a fun movie.
Big day tomorrow as me, my Sugar Pop and Grant are going out to the West end to make a SCUBA dive~! Promises to be a grand day. I intend to tag along on their dive and see if I can score some pictures of the big event~! Can't wait to share the day with you. In the meantime – lots more pictures for you. I'll see if I can get them to load while I join the group for the rest of the movie………
Good night ya'll …… Thankx for stopping in~!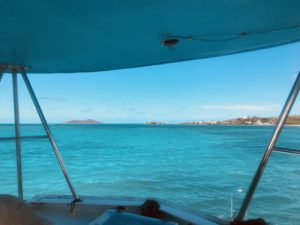 Total Page Visits: 521 - Today Page Visits: 1