Today was a much calmer, easier not so much sun kind of day….. we started out by stopping at Angry Nate's for breakfast (nope – still haven't found out what Nate is angry about yet)… everybody enjoyed their meal and we loaded up into DD and took off for the West end of the island… our destination.. "Zihuatanejo", referred to here as Shawshank Trail. Headed out to Sandy Point National Wildlife Refuge. The beach where the final scene in the move The Shawshank Redemption was filmed.  Signage indicating the exact place was unceremoniously removed compliments of Hurricane Maria….. but we covered the entire beach area, but I know we were in the right place.  Wind was kind of rough in some places, but others were just mind bending beautiful…… wow~! We finally left that stretch of beach and headed down Veterans Drive which is almost as beautiful, soaking in air conditioning from DD and drinking in the view of miles and miles of beautiful water.
We finished that drive by stopping in at 'Rhythms' Beach bar there on Rainbow beach. Very much enjoying cooling liquid refreshment – and also tried out their Lobster Bites and Soft Pretzels — HIGHLY recommend both. Sun was starting to go down and we all agreed, we'd had as much fun as we could stand for one day and ready to head back to the condo……….
Lil Sis is only on the island for one more day – so the plan is to run out to Point Udall tomorrow. You can't hardly come to the island without seeing this attraction….. the drive is nice and the scenery is mind blowing….. should be a fun day again…….
Again, keeping it short tonight and gonna see if I can get into bed before midnight tonight…… Lot's of pictures for you.
Good night ya'll …… Thankx for stopping in…… 🙂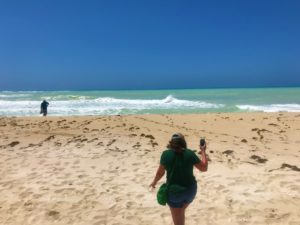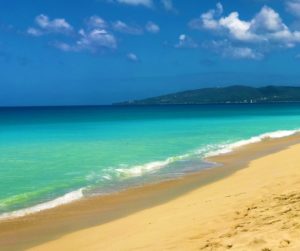 Total Page Visits: 301 - Today Page Visits: 1