Big, big, day of sun, surf, wind and beaches. Spent most of the day island hoping and snorkeling. Out cruising around on 42′ catamaran. Took a leisurely sail out to Buck island and spent and hour or so doing a little snorkeling and exploring the leeward side of the island. Then moved around to the underwater park on the opposite side for more snorkeling. Really rough seas made for a bouncy snorkel~! Another hour in the water there, loaded up and sailed back to St. Croix to a small secluded beach for a beach BBQ. Crew did a fairly decent job cooking up burgers, dogs and fish for us all the while washing it down with what I thought was some of the nastiest Rum punch I have had in a while….. others liked it so it must have been just me.
Finally re-boarded and headed back in to port. Bid the crew adieu. Hudson and the Hoo-Doo Cats were playing at Blues Backyard BBQ – and we wanted to catch them for a bit, so loaded up into DD and headed over there. Man that place was packed~! Hung out, chatted up some folks and stayed for a couple of drinks.
All of us were worn out, sunburnt, wind burnt and just plain ole pooped. Came back to the condo, ordered some pizza and just took it easy nursing tender cheek bones and shoulders. I even managed to get a couple of tender places on me~!- but they should be fine in the morning – not so sure about Lil Sis and Brother-in-Law though  🙂 We tried to keep from getting them terribly burned – but the sun is so much hotter here – you really don't need to be out in it long before you start to sizzle~!
I know I didn't go into a lot of detail – but I've about had it for the day as well…. I'm gonna get some pictures dropped in here for you and call it a night~! Good night ya'll — Thankx for stopping~!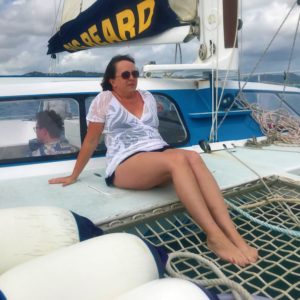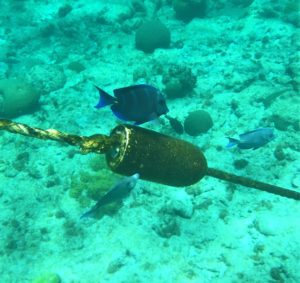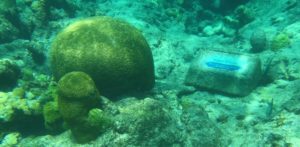 Total Page Visits: 489 - Today Page Visits: 1