Started off the day so easy and laid back I am almost embarrassed to talk about it. Slept in, had a nice breakfast, lounged around to let it settle a little bit and then decided to go snorkeling. Went to Te Amo beach – one of the few actual sand beaches on the island. Sat in glorious sun shine, smoked a cigarette and just stared out at that gorgeous blue water…… wow….. especially when I hear that there is a Winter storm advisory being put out at 'home'. I guess I should feel bad about living this almost dream lifestyle – while friends and family are freezing and putting up with classic nasty Winter weather, but I really don't.  I worked for 47 years and put myself through a lot to get to this point and feel like I earned it.
I went out and snorkeled the reef while my bride hung out in the sand and surf. I forgot my GoPro and felt almost naked swimming without it. After a good 45 minute snorkel, came back and checked in on my Queen. We sat on the beach, had a couple of smokes and soaked up more of that amazing sunshine. I spotted several things on the first swim that I really wanted pictures of (plus I have to have pictures for you all) so I grabbed my phone and away I went. I have actually got quite comfortable sticking my [ridiculously expensive] cell phone underwater and swimming with it there. It takes pretty amazing pictures as well, even though I don't have a magenta  filter for the phone. I shot a couple more fun videos with it as well (but again, sorry), you'll have to go to FB to watch them. Came back after about another 45 minutes and was enjoying more time with the surf, sand, sun and smokes. By then, the beach started getting really crowded [and noisy] so we packed up and headed back to the apartment.
Came back to the apartment, made a drink and sat out on our patio watching the pelicans putting on another diving exhibition while going after their dinner. It really is a wonderful lifestyle…… I hope you can come visit us once we get settled in St. Croix and join us in relaxing and sunshine, even if only for a little bit.
If you chase two rabbits, you will lose them both.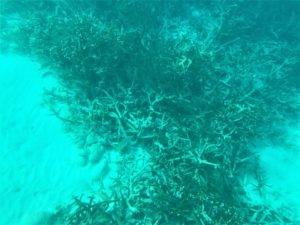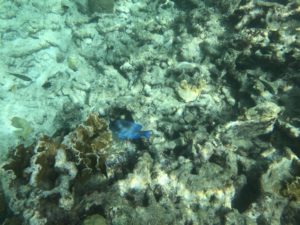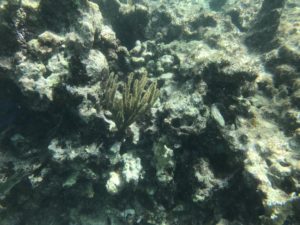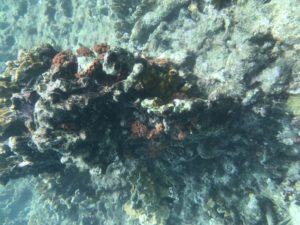 Total Page Visits: 748 - Today Page Visits: 1