Started my day out with another stroll through the country side…. came back, took a quick dip in the pool to cool off… it was already in the mid 80's…. awe~ Right ? 😉   Finished up a small breakfast when my bride told me she was not feeling well….. said she was getting sick to her stomach. Suspecting the heat was getting to her, I went in and turned on the A/C in the bedroom and suggested she go lay down for a bit. Thankfully she did – for almost 3 hours. She finally got up, looking and feeling better. She said she wanted to try something to eat – so I made her a requested ham and cheese sammich. Apparently all is good as she is up and around and says she is feeling much better.
I think I mentioned shortly after we got here – that the house is not fully air conditioned, just the bedrooms. We have been trying to make do, by just keeping the house well ventilated, which is usually pretty easy to do with an almost constant trade wind. We have come to realize, however, we become have quite accustom to having conditioned air. We went through about a 3 day stretch where the typically available trade wind, just all but quit~! While multiple fans kept the house 'airy', it is just not the same as having conditioned air, and I believe that has been a deciding factor in both of us dragging on occasions. While we both love hot weather, we always had a nice cool home to retreat into when the heat started whoopin' up on us. Plus, there is just something about coming in out of a good sweltering heat into a nice cool room. That 'AAHhhh' when you walk into the room, and you can suddenly breathe easier…… your clothes 'let loose' of you…… just an all around environment that we miss.  With that being said – I will make sure going forward, any new place we wind up in, will have conditioned air, at least it will be there if we want or need it. Another lesson learned in our island travels…… (there is a particular movie that used the term conditioned air [and because I liked the terminology, I started using it] can you name the movie, without Googling it ?)
So – not much went on today, but here are some pictures I took during my walk and a few others…… and we'll see what tomorrow brings.
хорошего вечера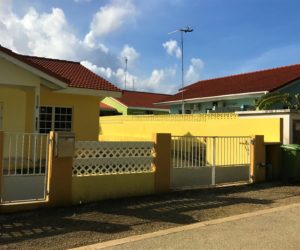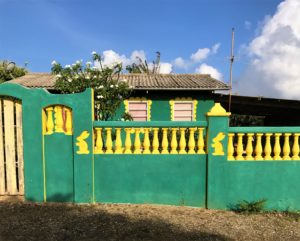 Total Page Visits: 652 - Today Page Visits: 1