Today was a laid back, not do much kind of easy day as we start to prepare to move to a new island. We fly out bright and early Friday morning, returning to the good ole U.S.A. for a couple of hours before taking off for Curacao. Don't guess I rightly understand why we have to do it that way – but that was the only flight path I could find to get us there. We will land in Curacao a little bit before 4:00 in the afternoon. We have a 3 bedroom house with a private pool waiting for us. It sadly, is not on the beach, but the beach is supposed to only be a 5-10 minute drive away. House also comes with a nice big SUV and a grill as well – so we won't have to rent a vehicle for a month or so -and- I'll finally be able to start cooking my bride her steaks~! Local web sites indicate there are supposed to be 23 top grade snorkeling sites on the island and we are looking forward to hitting everyone of them. SCUBA diving is supposed to be equally huge on the island as well and I'm looking forward to trying out my new skills there~!
As soon as we get landed, in our new place and connected, I'll try and get a post up – but til then – not sure when will be the next time I'll get anything posted. We've had a great time here on Grand Cayman, but entirely too expensive and we are both ready to move on.
So Adios from Grand Cayman and Bon bini to Curacao~!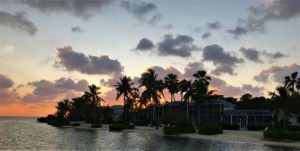 Total Page Visits: 791 - Today Page Visits: 2