Tried to sleep in a little bit this morning – but it just wasn't in the cards….. up – bathroom stuff done — read up on world news…..E-Gads is this world in a mess or what?? Offered to cook my Bride some eggs before she departed for her weekly Wednesday employ at Blues, but she declined. She took some eating material with her (cereal and milk) so I didn't fuss to much about her not eating before she left. Got her on her way…… made me some eggs and sat down to peruse FB and see all the silliness that goes with it. I see where Bill Stallings passed away…… that is a shame…… I went through almost all 12 grades with him and graduated from good ole New Harmony High School – way back in 1975 with him.   Bill was a good guy. We always got along and he was well liked by most people that knew him. Like most classmates of mine – I lost touch with him as I took off for the military and traveled about. Finally back in 'the Harm' – Bill had went about his way, so I didn't see or hear much about him as I settled in trying to help raise a family and contending with one of the evilest work schedules the human body (or family) can endure. Over the years I did bump into him once or twice and at the time – he was always friendly as usual with the same sense of humor and little crooked grin. Although I didn't know much about him or his life after school…. my heart goes out to his family and friends and  I hope there is some comfort in knowing he is now in a better place. Rest In Peace Bill….. I'm sure the world will be a little bit sadder place now that you are no longer with us.
Spent the bulk of the day with the ATV business helping out the 'island kids'. Machines prepped and ready. Had two – what turned out to be very fun [albeit very slow] tours, but I think everybody had a good time. Back, covered in dust and splattered with mud at the same time – we got the bikes washed and mostly put away before I escorted Cynthia to Home Depot to pick up some stuff she needed that wouldn't fit in the back of their wagon…… took it up the mountain and dropped Cynthia and everything off. Coming down the mountain – I saw a ping from my bride sayin' she was headin' home [sent an hour previous]….. so she was already there with a bag of Mickey D's and a drink waiting for me…….. My McFish sammiches are gone as well as "1 or 2" drinks……. I'm ready for a much needed shower. Diving tomorrow before another couple days of trails……. Ahh the "retired" life   😉
Good Night Ya'll > > > > > > > > > > > > > > Thankx for stopping in~!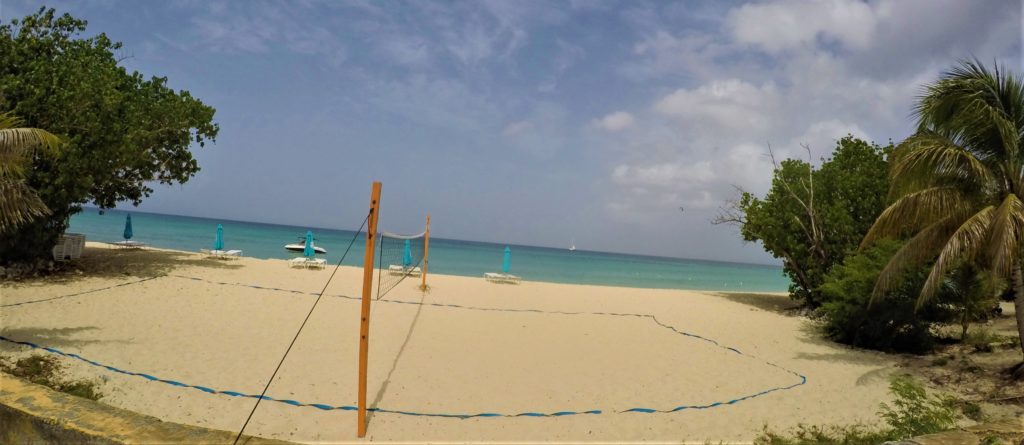 Pulled into my parking spot to see these two sharing a Mango
Total Page Visits: 241 - Today Page Visits: 1