Today started a little early again in getting ready for my next day of diving. I was doing a two-tank dive with yet another dive shop. Sweet Bottom Dive Shop located at Cane Bay. I have known the owners for a little bit and wanted to check out their shop. I arrived 'on time' and got all necessary paperwork completed. The job isn't finished until the paperwork is through~~  😉  Today's dives were shore dives. No boat – you leave from shore and kick out to your drop point. I'm not a big fan of these type dives, but they are real popular on the island (because the shops don't have the upkeep of a boat to deal with) We went to a site called North Star. I have dove that site before and enjoyed it. Visibility was much, much better today – almost 80′ if not maybe a little more. We were rewarded for the dive almost immediately seeing a small Barracuda…. which soon led into a couple of sharks and eventually a small turtle. All I was missing was a giant green Moray Eel~~! Back into shore for a one hour surface interval to let some nitrogen work it's way out. I got a little carried away chasing sharks and wound up at 110′ deep – so I had a pretty good build up.  Ooops  😉
Second dive was almost productive as the first one, with another bigger Barracuda and a couple of sharks, but photo op's weren't as good. We got hung up in a fair little current that picked up, which made for a less than desirable swim back to our exit point – but you'll have that now and again.
Got back to the shop, rinsed all my gear and sat on the tail gate of the truck with an ice cold beer and a cigarette and just stared out at that gorgeous water. I still find it hard to believe sometime that I actually live on this island and that this is now my life~! Wow…. I'm lucky, blessed…. whatever you want to call it – but it is a pretty great way to spend retirement. I finally came home, hung my gear up to dry and caught a shower. Made me some hot dogs for a snack when I got home and then whooped up a batch of wings later on for dinner. Hopefully into bed a little earlier tonight – and up early again for another two-tank dive tomorrow morning. It's a dirty thankless job – but somebody has to do it.   😉  Lots and Lots of pictures for the next several days.
Good Night Ya'll > > > > > > > > > > > > > > > Thankx for stopping in~!
My view while enjoyed a cold beer and a smoke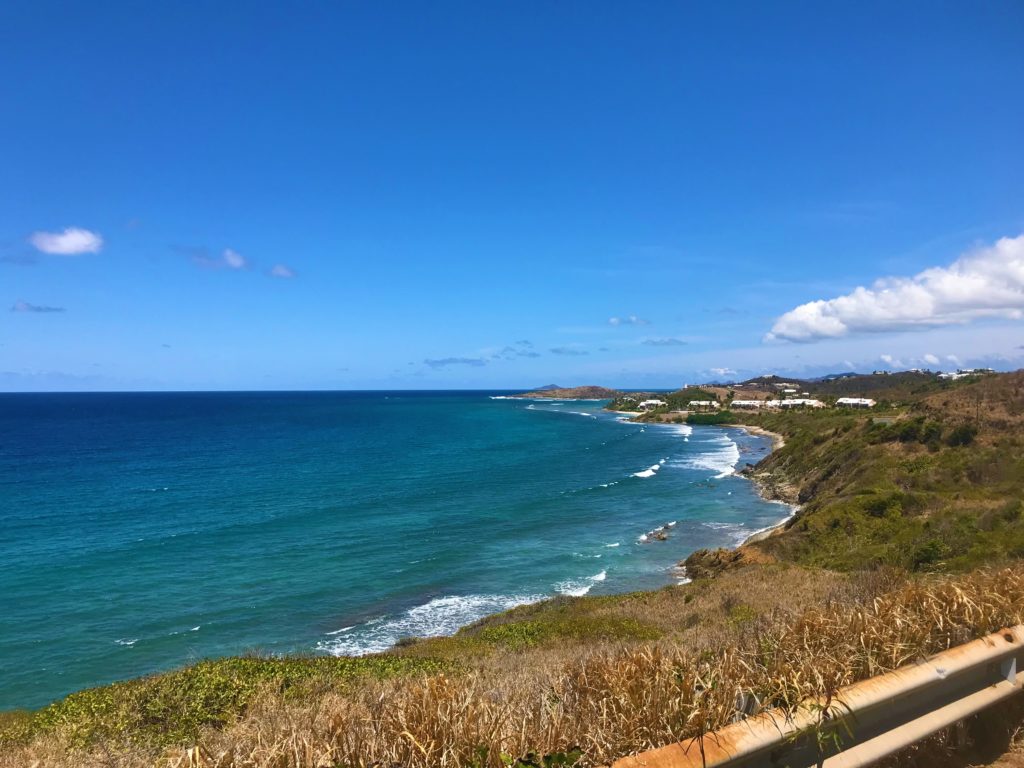 Letting my gear dry
Lunch snack
Testing out my new phone case (making sure it don't leak underwater)
Dinner~!
Total Page Visits: 464 - Today Page Visits: 1