Sorry [again] about missin' last night – but you'll have that every now again with the life we are livin'…….  😉
We started the day out Friday nice and easy, with a little bit of swimming in the pool in the morning, then all loaded up to head for the West end of the island again for an afternoon of riding 4 wheelers through the rain forest and up into the mountains. The ATV's were big and noisy, but they ran good and everyone had a good time. Made several stops for photo op's and to listen to our guide tell us about some of the local wildlife, flora and surrounding areas. We spent almost 2 hours on the tour and loved it. The ATV tour ended at Rhythm's Bar on Rainbow beach. We had all worked up a big appetite and thirst riding the dusty trails, so we headed over to the bar to quench our thirst and get a bite to eat. There were fresh lobster 'bites' and Fresh Mahi sammiches (and tacos) – some burgers, hotdogs and lots of fries for all (and of course – cold refreshing beverages). A wonderful way to wrap up our ATV adventure.
Every body brought swim gear and we had the snorkel gear in the 'bus'…. so we headed over to the beach (next to the bar) and enjoyed an hour or so of that fabulous blue water. A really, really great way to end the day~! Gonna leave it here and put up some more pictures….. you've only seen small portions of the pictures I took, so I will probably mix some of them up – just to make sure I eventually get them all up.
Good night ya'll —- Thankx for stopping in~!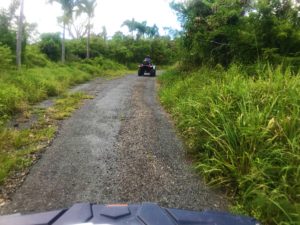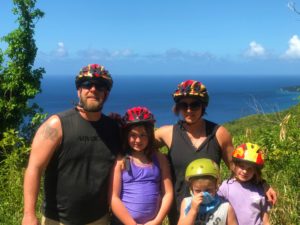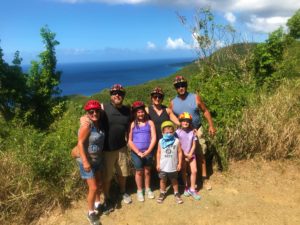 Total Page Visits: 642 - Today Page Visits: 2