We went and looked at the unit here in the complex – and mostly liked what we saw – but it had 2 big drawbacks….. first, I wouldn't be allowed to have a grill on the patio ( I would have to go up the hill to a common area) and 2) they wanted a $3600 non-refundable deposit…..Uhmmmmm….no~!    The grill thing I could have probably worked around…. but that 3600 bucks was the equivalent of raising the rent by $300 a month….. so we politely declined the opportunity and reached out to the guy about the place we looked at yesterday on the beach, and accepted their terms. We put down first, last and security deposit and will move in on the 1st of April~!   Wa-Hooo~!! No more short term places~!! We will actually be  able to empty our suit cases and start living mostly normal again. I have already procured a nice big grill (and will be able to use it on my patio) for the place – so we are on our way~!
Best part of that is – we will now be able to show proof of residency and be able to get our USVI drivers license and actually become part of the island~! We can't wait – but unfortunately – that is exactly what we will have to do for the next week…. is wait, as the place is not available until the first. We like it where we are at – but it will still be nice to have our own place……… and I'm sure our realtor Kat will be glad to be done putting up with us (for a while)  We still want her to get us first refusal on the place we really want when it finally becomes available~!   😉
We stopped by Blues backyard BBQ for a couple of celebratory drinks and I had me a Turkey Bacon Ranch sammich~!! Finally came back to the condo – to relax and finish off the season of Hell's Kitchen that we have been watching.
That's about it – so I'm gonna leave it here with you. I'm gonna put up a couple of pictures that I hope you haven't seen yet then drag my tired butt off to bed……
Good night ya'll — Thankx for stoppin' in~!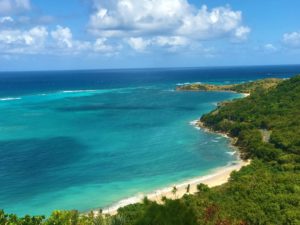 Total Page Visits: 676 - Today Page Visits: 1