Back on here, for a bit anyway. Between whatever the hell got a hold of me and this two-bit internet we have here…. getting something up here has been a challenge to say the least. Not sure what has got into me – but it is about as aggravating as anything I have put up with in quite a while. Started out as a persistent cough, then morphed into chills with a fever and still with the cough. Not really a cold – definitely not the flu — fever lasted about 12 hours, chills less than 8 hours….. they're gone – but the damn cough won't quit…… not so bad when I'm up and about, but the second I lay down – bam~! Gonna keep hammering it with aspirin and Actifed – about the only thing that helps….. stay tuned.
On the island front – this is our last night in this place. Giving up that gorgeous view you've seen from here for a place a LOT more affordable…… won't have the beach at our footsteps, but is costs less than half of what this place does. I think we're gonna have the same amenities issue as we have here (no TV and crappy internet), but I am going another path to resolve that once we're in there. I always thought I wouldn't miss TV – but I'm going to admit I do – if nothing else, keeping up on the news. Most of the time, internet here won't even load my Explorer page, which is where I have been trying to keep up with news. First stop after we get moved in tomorrow, is at AT&T store and then the local electronics expert to see what I can come up with. Going to break down and finally try to understand what Fire Sticks and ROKU are all about. Hells-bells – I even broke down and tried streaming (but I found out you gotta have fairly decent internet for that)  Oh the fun things an old guy learns when he's forced to  😉
From what I can tell, it's supposed to rain tomorrow – oh yay, that always makes moving more fun…. but we'll get 'er done, one way or the other and hopefully get a more civilized access to internet – so we can get back to romping around and taking pictures of our adventures to share with you……
Thankx for checking in~~
I don't want to achieve immortality through my work. I want to achieve it through not dying.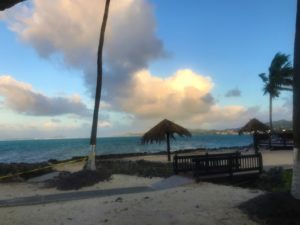 Total Page Visits: 619 - Today Page Visits: 1