Started the morning off with another emptying the fridge breakfast, followed up by straightening up around the house and starting to pack. One of the down sides of a nomadic life style. Got everything mostly packed, ready for our early morning departure, heading off for our next new adventure. Got the grill cleaned and stashed back in the garage. Filled the bus up and came back and washed it. Had two or twelve drinks with my bride, took a quick dip in the pool and headed out for our bon voyage dinner. My bride surprised me coming out dressed to the nines…. looking better than ever. I think that is the first time she has had on make up since we arrived 5 weeks ago. (and looked beautiful as ever~!)
The meal was wonderfully delicious as always. We convinced the kitchen we had to have smoked salmon stuffed with crab salad one more time…. WOW – just WOW~!  For the main course, my bride had beef medallions and I had a shrimp something or other. We ate to our hearts content and then some. Course – we had to have dessert and since cheese cake was no longer on the menu, we opted for a couple of brownies with ice cream….  Well Doggy…… now we were both stuffed to the gills~!
Back now, both nursing over full belly's while we wait for the slumber in our conditioned air bedroom. I wanted to get something on here because it may be a day or so before I get back online….. always have to wait to see what the next place brings as far as internet connections…..
I did finally receive my video and pictures from my dive last weekend…. folks did a really nice job…. now just have to see if I can get them to load on this piece of crap web site….. if not – I'll put them upon FB. Yeah, yeah, I know, I don't like it either, but my options are kinda thin at this point. I did put a 'commercial' type video up on FB this afternoon, just to see if I could get it to load…… it did – and it has some nice scenery on it. The one I want to put on here now, are of my actually SCUBA dive… I hope I can get it and the pictures she took to load as they are gorgeous shots and you'll kinda get to come along with me on a dive. Just the pictures today though…….
Tot de volgende keer
My Queen~~ <3
Banded Shrimp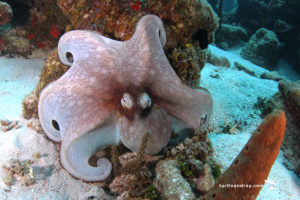 Caribbean Octopus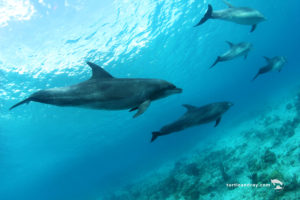 Dolphins
Great white diver   😉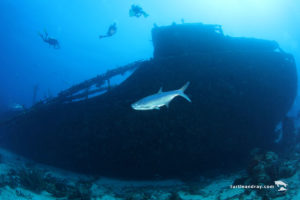 Spotted Eagle Ray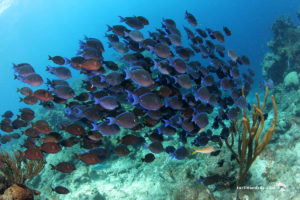 Scholl-blue-tang fish
Reef Squid
Porcupine Fish
Rainbow Parrot Fish
Hawksbill Turtle
Green Turtle
Green Turtle
Green Moray Eel
Gray Angel Fish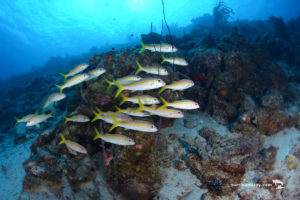 Goat Fish
Frog Fish
Elk Horn Coral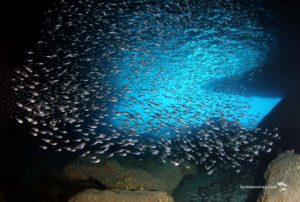 School of fish
Total Page Visits: 836 - Today Page Visits: 1